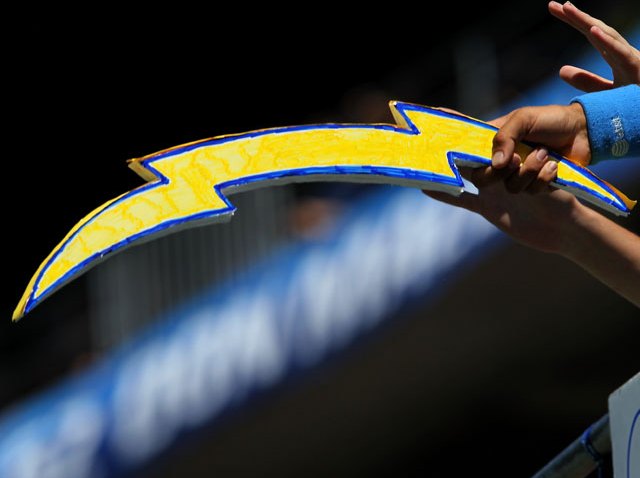 Last Friday, Chargers General Manager A.J. Smith talked about how a pass rush can make an entire defense better. On Thursday, he took a big step toward fixing one of the problems that kept the Bolts out of the playoffs in 2011.
Picking 18th in the 2012 NFL Draft, the Chargers knew they'd want to get a man who could help rush the passer. But not in their wildest dreams did the think South Carolina defensive end Melvin Ingram would still be available.
"We're happy we got our guy," said Smith after the selection. "We didn't think he'd be there. We had a game plan and executed it. We accomplished that goal."
Ingram was ranked by most evaluators as a Top-10 talent, but he didn't have the otherworldly statistics you'd expect. He didn't start until his senior year, and had a respectable 10 sacks. But he did that while playing from a 3-point stance right in front of those massive SEC left tackles.
The Chargers will be standing him up as a rush linebacker, a move that could unlock his potential. I'll share a quote from the NFL's official scouting report on Ingram:
"What he provides a team that drafts him is a player that will take on any task asked from him, but also provide a defensive coordinator a player that is like a heat-seeking missile when he comes to attacking the backfield and applying pocket pressure. For a potential move to linebacker, Ingram is explosive closing on the ball in the short area and has the valid foot speed to make plays outside the box."
The Chargers got a player they didn't expect to get. Now we'll see if he helps San Diego live up to its expectations of winning a Super Bowl.