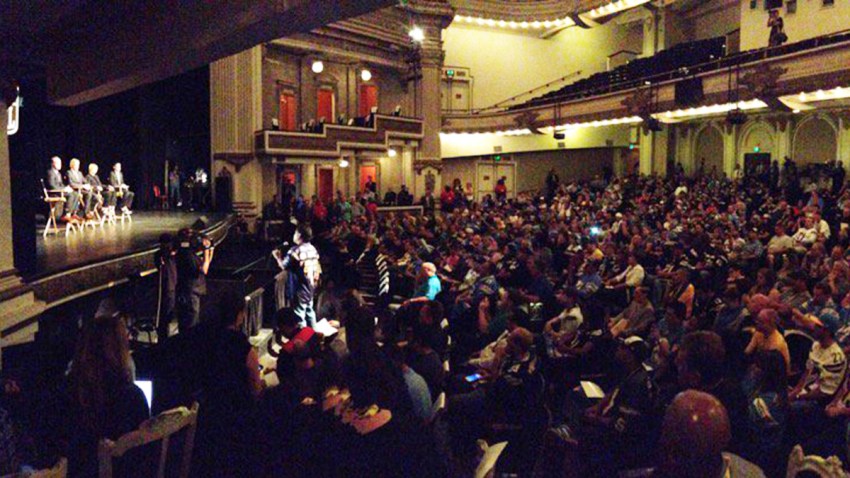 For Chargers fans the most important moment of the 2015 NFL season might be taking place in a spot that has nothing to do with football.
On Wednesday night, executives from the National Football League office put themselves in the cross hairs of an angry fan base during a three-hour public hearing at Spreckels Theater in Downtown San Diego. The point of the gathering was to give Bolts fans that want to keep the team in town a forum to make their plea directly to the league.
A similar hearing was held Tuesday night in St. Louis and another is scheduled for Thursday night in Oakland. All three markets are in danger of losing their franchise to Los Angeles. NFL Executive Vice President Eric Grubman, who has become the point man for Commissioner Roger Goodell on the L.A. situation, was in attendance.
Many fans got up to share their stories about why they love the team and why they don't want it to move.