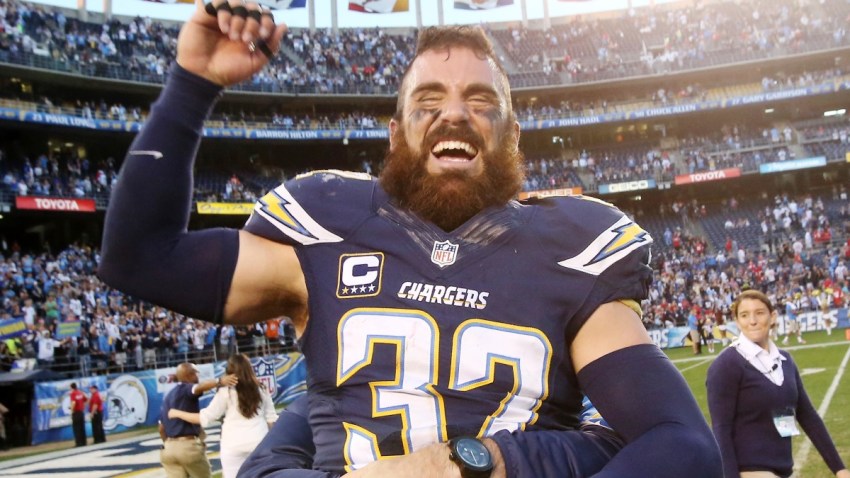 The San Diego Chargers' bearded safety Eric Weddle has a new project on deck: a Bolts-inspired jewelry line that helps support victims of domestic violence.
According to Fansided, Weddle has launched a "Game Day" jewelry collection for women with the San Diego-based company, London Bella. A portion of the proceeds from sales benefit battered women charities.
"I'm very happy to be supporting such a great cause," Weddle told Fansided. "It means everything to give back to the community and those in need."
Weddle's jewelry line with a purpose includes more than a dozen items ranging in price from $14 to $60. This includes Chargers-themed lightning bolt earrings and necklaces, as well as stackable blue and gold bracelets. One of the pieces is even called the "I Heart Weddle Necklace" ($45).
To check out the full line, click here.
Weddle's very public support for battered victims comes amid the NFL's high-profile domestic violence scandal involving several players in the league, most notably Ray Rice and Adrian Peterson.
The NFL has said it is working to educate everyone in the league about the dangers of spousal abuse, child abuse, sexual assault and other domestic violence topics.