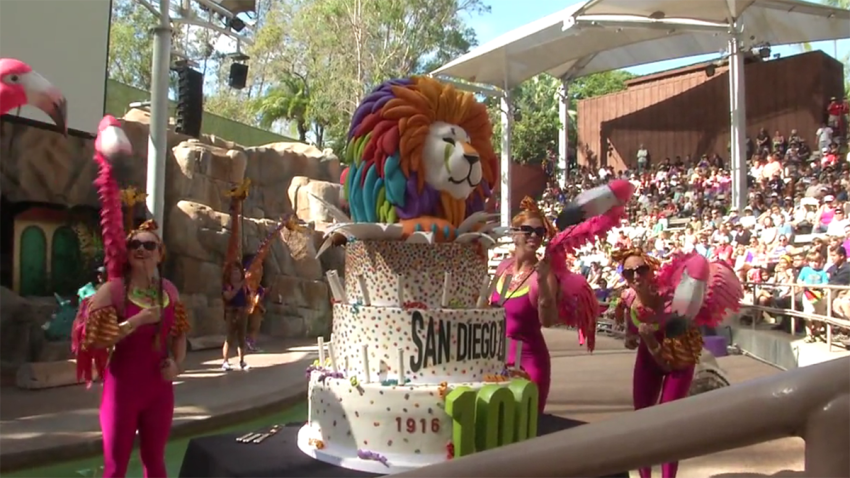 Hundreds of visitors sang happy birthday as the San Diego Zoo turned 100 years old Sunday.
The centennial celebration included a giant cake with sparkler candles, live music and free cupcakes.
"I remember the first time I came here, the zoo wasn't even that big, so every month we come here there's something new for us to experience and bring home memories," Scripps Ranch resident Mariana Torrescasana told NBC 7.
The party kicked off with a parade and continued through the day with extra animal encounters and other exclusive entertainment. A rededication of the Zoo to the children of the world concluded a special show at the Wegeforth Bowl.
Zoo leaders said they're looking forward to the next 100 years and continuing to fight against animal extinction.
The party also celebrated the launch of Kids Free, an annual event sponsored by Mission Fed that allows free admission for children 11 and younger accompanied by an adult throughout the month of October.
Saturdays and Sundays in October will feature special interactive experiences for kids, helping them connect with wildlife and nature.
Animals will also be enjoying weekend fun throughout the month. Each weekend animals in a different part of the zoo will be given pumpkins and other festive treats to eat, chew and play with.
The Zoo was founded in 1916 by Dr. Harry Wegeforth, his brother and four of his colleagues.