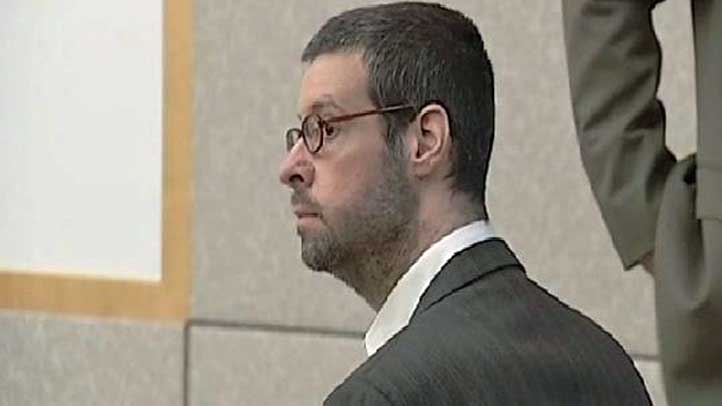 Seven children testified Tuesday about the day a man came onto the school yard and started shooting.
Brendan O'Rourke appeared to listen intently as one by one the children, ranging from second to fifth grades, described hearing the whistling sounds as shots were fired.
O'Rourke is accused of seven counts of attempted murder and assault with a firearm for the Oct. 8, 2010 attack at Carlsbad's Kelly Elementary School.
O'Rourke hopped the fence and fired a .357 as children ran for cover.
As the children testified, some clutched a stuffed animal while others petted a service dog.
A girl testified she saw the gunman while hanging from the
monkey bars on the school playground.
"He pointed the gun directly at me, but I dropped down and the bullet hit the monkey bars," said the child, now 8.
Lysette Myrick-Cox, a school aid, said she saw that the defendant was fixated on one child. She said she ran up to him and began cursing at him, not realizing until she was up next to him that he was carrying a large gun.
"He pointed the object at me," she testified. "It clicked and nothing happened."
Prosecutors claim O'Rourke, who had filled his pockets with bullets, intended to kill as many kids as possible.
The defense has asked jurors to keep an open mind, claiming O'Rourke is not guilty of the charges by reason of insanity.
Our media partner the North County Times reports jurors are expected to visit the school later this week.
If convicted, O'Rourke faces up to 103 years in prison.
Keep up to date on breaking news: Download our improved iPhone app, follow us on Twitter @nbcsandiego, fan us on Facebook, sign up for our breaking news e-mail alerts or text SDBREAKING to 622339 to receive text messages for local breaking news. (For more info, text HELP. To end, text STOP. Message and data rates may apply.)