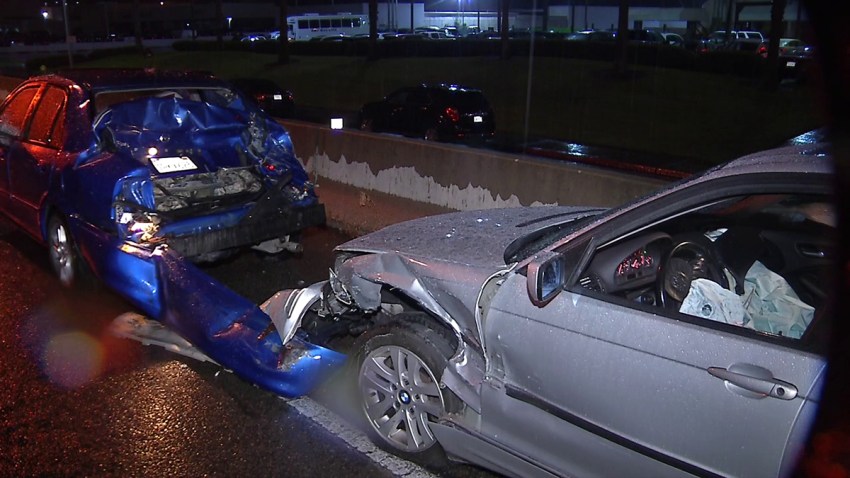 A driver who stopped to help those involved in a collision on Interstate 8 in Mission Valley early Friday was hit by an oncoming car.
A Volkswagen Beetle and a Jeep collided at 3 a.m. in the eastbound lanes of I-8 just west of Texas Street.
The driver of the blue Mazda sedan pulled over to assist after the collision and was rear-ended by a BMW sedan, according to California Highway Patrol officers.
No injuries were reported.
The CHP said it was raining heavily in the area at the time of both collisions.