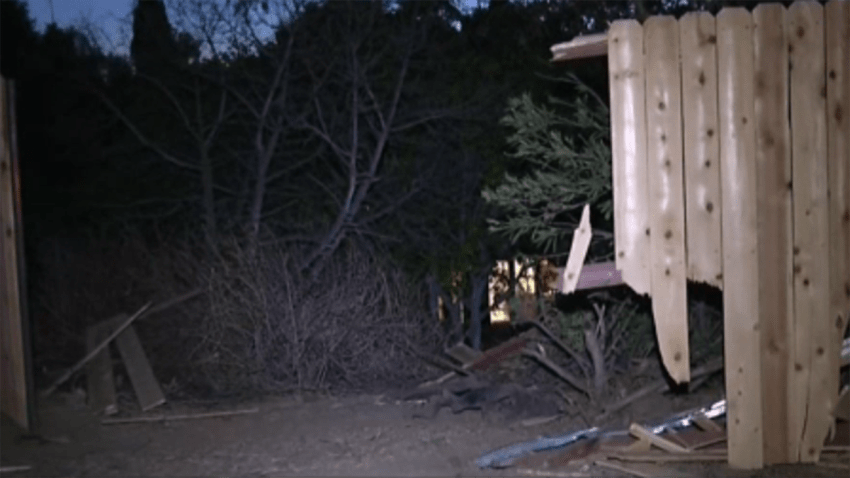 A driver lost control, crashing their car through a fence and nearly into the side of a house at Dehesa Rd. and Springtime Way, California Highway Patrol confirmed.
The crash happened around 4:32 p.m. Saturday evening.
It is unclear what caused the crash or if anyone was injured.
The homeowner says his children were playing outside right before the crash.
Fortunately, only the fence was damaged, which the homeowner had just finished building.
The driver is suspected of driving under the influence, according to the California Highway Patrol.
Note: An earlier version of this story erroneously reported the car crashed into the house.