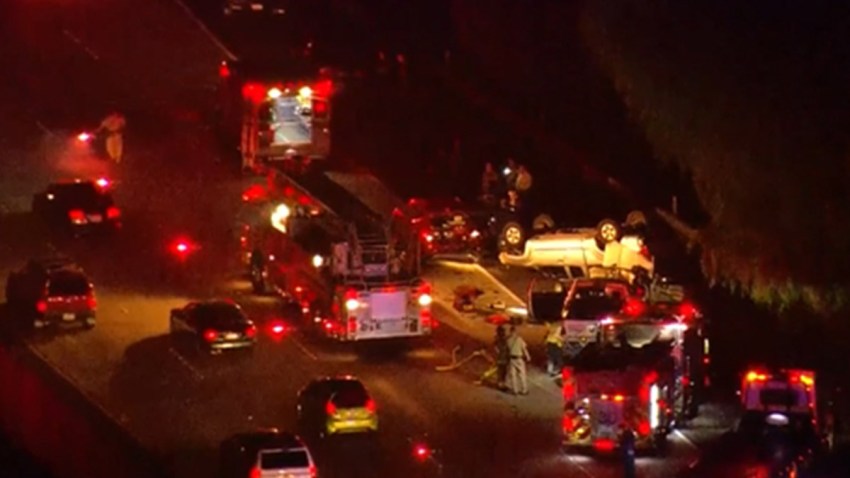 A woman was killed after her convertible became sandwiched between two trucks during a chain-reaction crash on Interstate 5 in San Ysidro Monday night.
The convertible Mercedes was hit from behind by a pickup truck and was pushed into the back end of another pickup truck, causing the truck in front to flip upside down, California Highway Patrol Sergent Ray Scheidnes said.
The woman was taken to UC San Diego Medical Center where she later died.
Authorities identified the woman as 44-year-old Shella Pagsanjan.
Pagsanjan died one day before her 45th birthday.
The crash occurred in southbound lanes near the Dairy Mart Road off-ramp. At least two other vehicles were involved in the crash, according to Sgt. Scheidnes.
The driver of the truck that started the chain-reaction crash was also taken to the hospital.
A Sig Alert was issued in the area for at least one hour.
No other information was available.
Please refresh this page for updates on this story. Details may change as more information becomes available.