Friday was a big day in San Diego politics. At exactly 5 p.m. on the dot, the highly-anticipated deadline passed for candidates to file papers in the race to become the city's next mayor.
A total of 19 potential candidates filed their paperwork at the City Clerk's office within deadline.
NBC 7 San Diego was there as both highly-recognized and lesser-known candidates turned in their papers and the $500 filing fee.
Former San Diego City Attorney Mike Aguirre and Councilman David Alvarez were among those who filed with the City Clerk (see photos below). Nathan Fletcher and Kevin Faulconer also filed their paperwork.
NBC 7 caught up with some of the candidates as they filed.
Prior to filing, Aguirre held a press conference and urged his fellow potential mayoral candidates to accept no more than $250 from any one supporter.
Also earlier in the day, State Assembly Majority Leader Toni Atkins publicly endorsed Alvarez. Alvarez says he'll be going door-to-door over the weekend to personally speak with voters.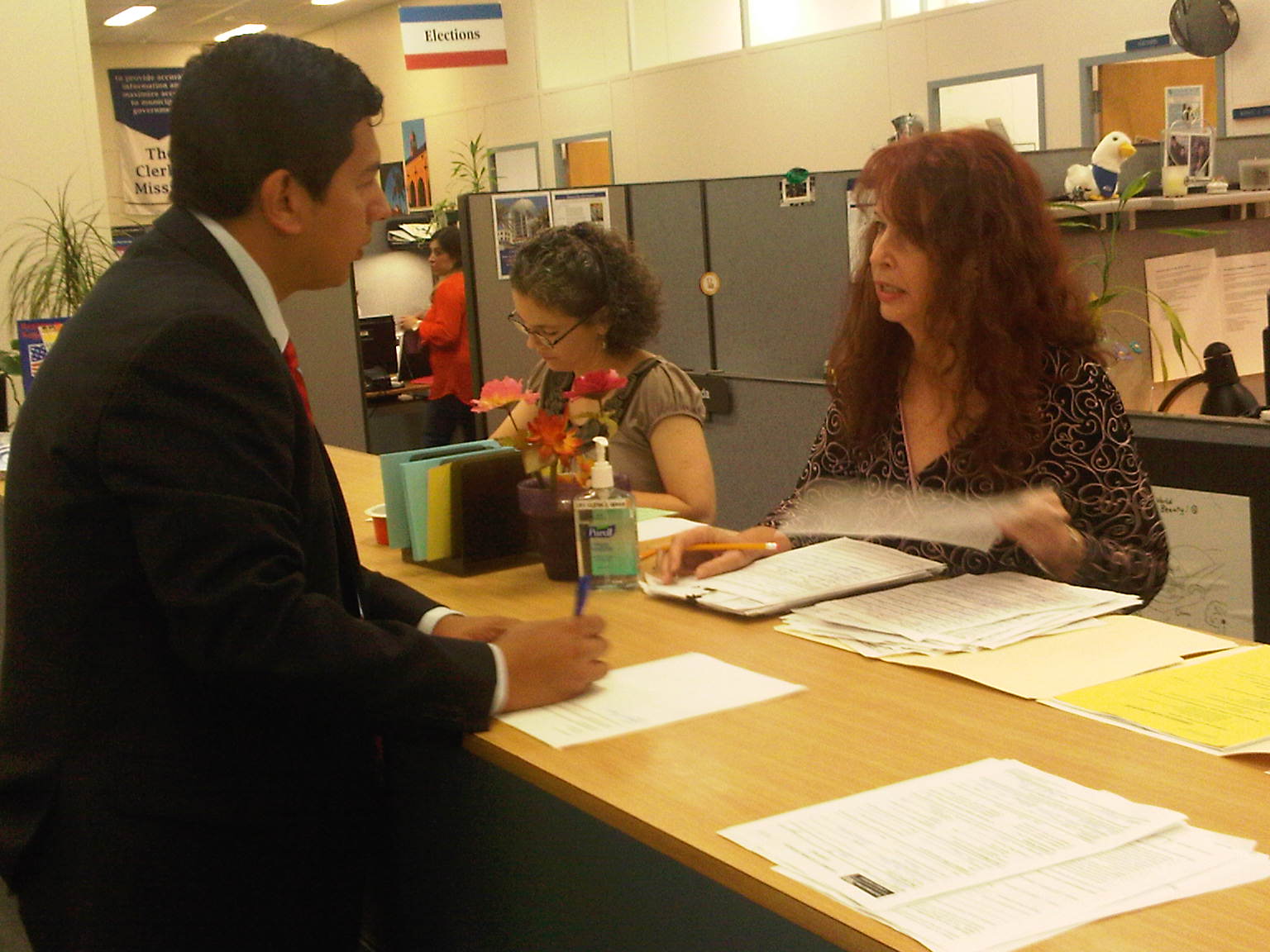 There was a bit of drama during the final 10-minute countdown before deadline when one lesser-known candidate did not have the money for the filing fee and had to run out to borrow the cash from a family member.
The candidate returned just in the nick of time, making the strict 5 p.m. deadline.
City Clerk Liz Maland said filing does not necessarily mean a candidate will be on the ballot. If a candidate has 200 valid signatures, then he or she can become an official candidate.
Maland says 39 people turned in their 501-forms, which allowed them to begin collecting money for campaigns. From there, 38 people pulled papers.
Finally, on Friday, 19 candidates filed.
"From here, I will contact the Registrar of Voters to validate the signatures," explained Maland. "Once that's complete – and we anticipate that by next Wednesday (Sept. 25) -- we'll know the names of the individuals that will appear on the ballot."
Then, on Thursday, Maland expects to announce the order in which the candidates' names will appear on the ballot.