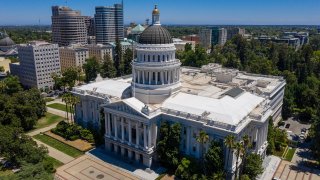 Early results are in for the race for California Governor.
Governor Gavin Newsom has held the seat since January 2019, and is out to a comfortable lead so far. Republican Brian Dahle is in position for the second run-off spot.
Scroll down to see results from voters in San Diego County and across the entire state.
Click here to see preliminary results for San Diego County, state and Congressional races.