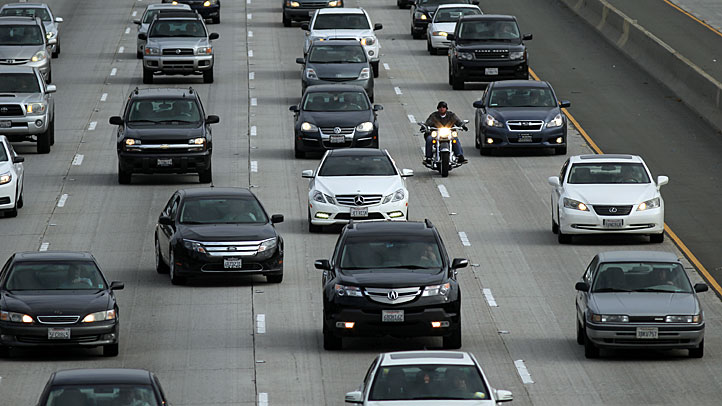 Most California drivers would pay an extra $52 a year under a top lawmaker's proposal for transportation funding.
Assembly Speaker Toni Atkins announced plans Wednesday to raise $2 billion a year for repairs to the state's crumbling roads, bridges and highways.
It includes a road user charge that works out to a dollar a week for most drivers. The San Diego Democrat says Californians are already paying for rough roads through higher vehicle maintenance costs.
The Sacramento Bee reports that Atkins said, "It could take any number of forms."
"You've heard vehicle mileage, you've heard vehicle license fee, there's a way you could attach it to insurance – people pay insurance on a regular basis. Either way, it's a fee that we have to figure out how best and the easiest way to collect it," the paper reported.
Last month Gov. Jerry Brown called on legislators to tackle a $59 billion backlog in infrastructure repairs. New fees would require support from Republican lawmakers because they require two-thirds support.
The state is looking for new ways to fund transportation projects because gasoline tax revenues are falling as more fuel-efficient cars hit the road.

Copyright AP - Associated Press