An 8-year-old boy struck by a trophy truck in a weekend off-road race in Mexico was the son of a Southern California youth pastor, church officials confirmed Tuesday.
Pacific Coast Church in San Clemente said spectators Xander Hendriks and his mother, Melissa Hendriks, were hit while standing next to the course during the SCORE Baja 500 race in Ensenada on Saturday.
Video captures the crash as it occurred just after 10:30 a.m. near an area known as the Ensenada wash.
Screams can be heard from the crowd as a trophy truck turns a corner and then drives along the edge of a hillside only to then continue down the hill into a crowd below.
Xander was fatally injured. Melissa Hendriks was hospitalized in stable condition. A third person was also hurt.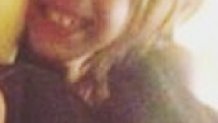 The church says Xander was the son of student ministries pastor Brandon Hendriks.
The family was visiting some friends in Mexico and decided to go check out the race, the church's lead pastor Mark Ambrose told the congregation on Sunday.
"Brandon and his two younger sons were able to get out of the way but Xander and his mother Melissa were hit," Ambrose said.
Ambrose asked his congregation to pray for the driver of the truck, Todd Pedersen, CEO of the Utah-based home security company Vivint.
Pedersen said he lost control when he failed to negotiate a turn.
"I'm devastated by the tragic accident that happened this weekend. My heart goes out to the family at this time," Pedersen said in a statement released after the crash.
Authorities recognized that it was an accident. No charges were filed.
Bloggers covering the event also reported the victims in the crash were standing in an unsafe area.
The Baja 500 has been running for 48 years. The competition has held its start and finish lines in the city of Ensenada dozens of times.
Score International, Off-Road racing, the company that organizes the annual event, publishes information for fans on their Spectator Safety Guidelines page.
Because vehicles can easily reach speeds of over 100 mph, spectators are advised to stay at least 100 feet from the course at all times.
"Children under the age of 16 and infants should ALWAYS be accompanied by adults who are responsible for their behavior," the site states. "At no time should adults allow children to play within 100 feet (30 meters) feet of the race course."