A taxi cab driver was killed near Old Town San Diego early Saturday morning after being run over several times by oncoming traffic, just after a wrong-way driver plowed into his cab.
The deadly accident happened around 2:30 a.m. just north of the Washington Street exit on Interstate 5. According to California Highway Patrol officials, a driver was headed the wrong way on southbound I-5 and collided head-on with an oncoming West Coast Cab vehicle.
After the crash, investigators said the driver of the cab got out of his car. He was then fatally hit many times by oncoming traffic.
"Unfortunately, we don't know how many times the taxi driver was struck by passing vehicles," said CHP Sgt. Brad Denham.
West Coast Cab officials identified the deceased taxi driver as Anteneh T. Minassie.
At one point, a white Honda Accord rammed into the stalled taxi, sending the cab down an embankment, through a chain link fence and nose first into a small parking lot.
As this was happening, investigators said the driver at-fault made a U-turn in the middle of the freeway, exited Washington Street and took off. The suspected wrong-way driver then ditched the car in downtown San Diego, right along Front Street.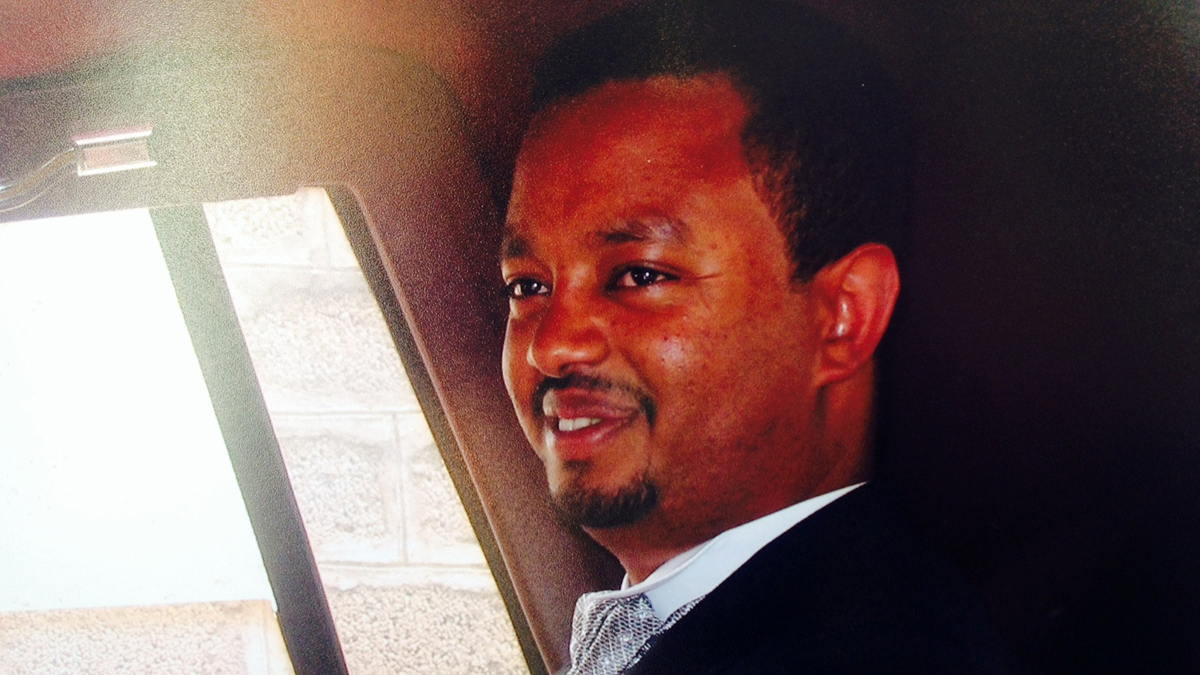 Officials confirmed the suspect vehicle was a rental car. They are still trying to determine whether the suspect legitimately rented the car or whether it was stolen or rented under a false identity.
The driver, a woman in her 40s, was arrested around 10:15 a.m. Saturday. Officials are investigating whether she was driving under the influence when she collided head-on with the taxi.
Following the deadly incident, CHP officials shut down all lanes of southbound I-5 for several hours as crews worked to clear the scene.
Meanwhile, officials said the driver of the Honda Accord also sustained some minor injuries and was treated at a nearby hospital.
A pastor from Minassie's church told NBC 7 that Minassie was also a youth minister. He said he will be greatly missed by many people.
The pastor said Minassie's friends and family are in shock over the incident.
On Saturday evening, Minassie's brother told NBC 7 he was deeply saddened by the loss of his beloved brother. He said he wishes he could erase the day, like it never happened.
Minassie's brother said the victim was 42 years old. He leaves behind three children, all under the age of 8. Minassie had been working as a cab driver for about four years, his brother said.