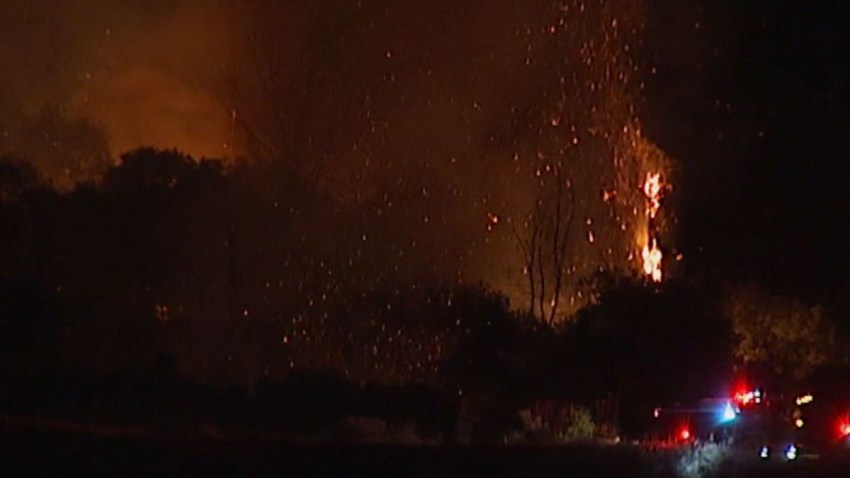 Fire crews spent all night battling a difficult brush fire that burned at least three acres in the North County.
The fire sparked around 10 p.m. Saturday close to State Route 78 and Haymar Drive, which is near the border of Oceanside and Carlsbad.
The area is covered with thick trees and bushes, making this a hard fire to fight, officials say.
Firefighters were able to create a control line surrounding the flames, but they don't expect to have it fully out until midday Sunday.
The fire was not posing a threat to buildings or people.