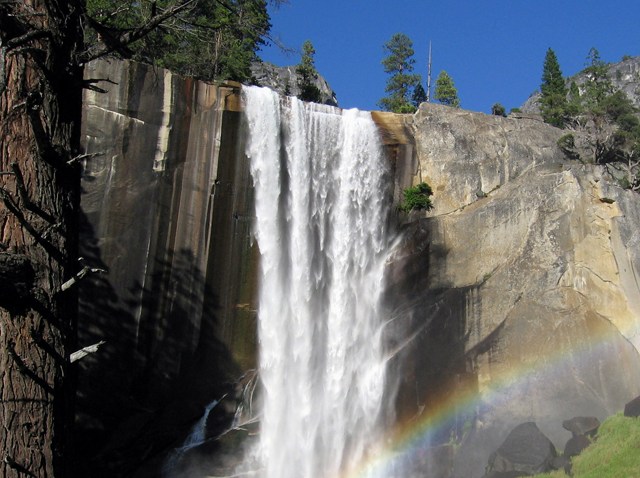 One boy has died and another is missing after the two children were swept away in the Merced River Wednesday.
Yosemite National Park officials said Thursday the two were part of a family visiting from Southern California that had been hiking near the Vernal Fall Footbridge.
Group members were cooling off in the river Wednesday when a current carried the boys away.
Park visitors were able to pull the 10-year-old from the river about 150 yards downstream, but efforts to resuscitate him failed. He was pronounced dead around 3 p.m. Wednesday.
Authorities are still searching for a 6-year-old boy who is missing and presumed dead.
Park officials say the Mist Trail remains open during search and rescue operations but portions may close depending upon developments.
Follow NBC 7 for the latest news, weather, and events: iPad App | iPhone App | Android App | Facebook | Twitter | Google+ | Instagram | RSS | Text Alerts | Email Alerts
Copyright AP - Associated Press