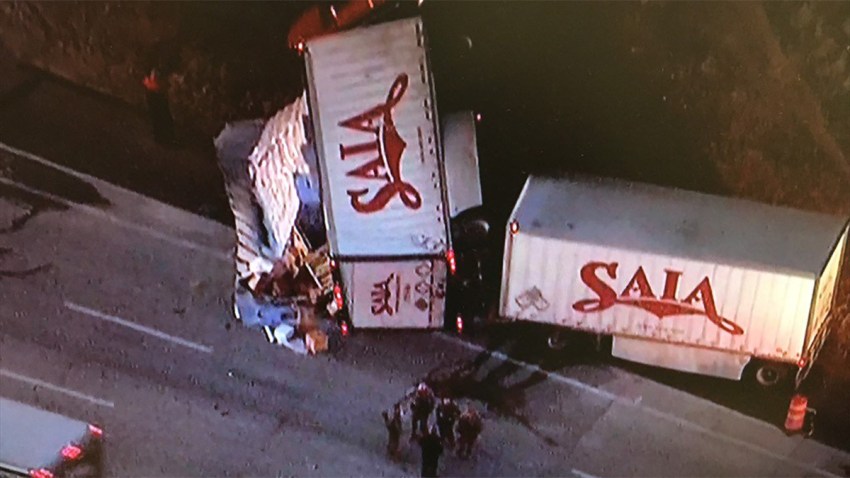 The overturned tandem trailer truck spilled contents onto the southbound lanes of Interstate 5 near Oceanside.
At least two lanes were blocked at Aliso Creek after the crash occurred at approximately 5:30 a.m.
California Highway Patrol Officers issued a SigAlert to get the wreck cleared.
The truck was traveling about 65 to 70 miles per hour when the driver made an abrupt turn, according to the CHP.
The driver was not injured. No other vehicles were involved.
Cleanup could take several hours. CHP hopes to have all lanes open to traffic before 11 a.m.