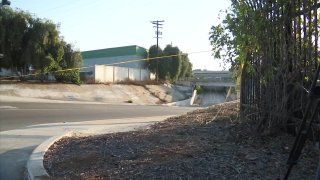 Police in National City launched a homicide investigation Monday after a man was shot and killed by a bow and arrow.
A man, later identified as 39-year-old Miguel Venegas, called 911 at around 2:30 p.m. and reported being in a dispute with another man and possibly a woman, the National City Police Department said.
Police responded to 19th Street and Wilson Avenue and met up with Venegas, a transient man, who admitted that he had shot another transient man with a bow and arrow at a nearby campsite, according to NCPD. Venegas allegedly then led police to the campsite where they found a man's body with a fatal bow and arrow wound.
The bow and arrow were found on the scene and collected as evidence, police said.
NCPD identified the suspect Tuesday as Venegas. He was booked into jail for murder. Investigators have not revealed what led up to the dispute.
No other information was available.
Check back for updates on this story.