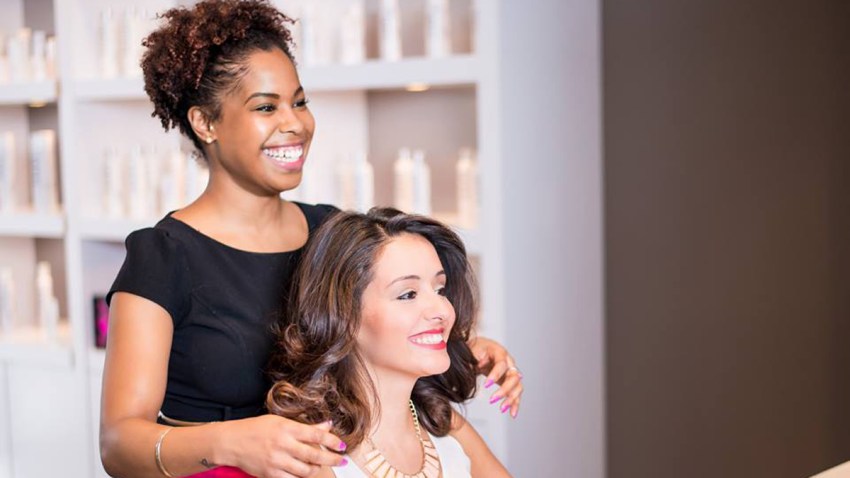 A new salon will officially open in La Mesa this weekend, promising to blow customers away with its beauty services, which include hair blowouts, styling, makeup and manicures.
Blo Blow Dry Bar La Mesa is located at 8806 Grossmont Blvd. and offers a twist on traditional hair salons with a "no cuts, no color" concept, instead focusing on hair styling services. According to the salon's website, Blo stylists – known as "Bloers" – specialize in sculpting and transforming tresses.
The new business will host its grand opening Dec. 11 through Dec. 13, offering $25 blowouts to customers throughout the weekend, by appointment.
During this opening special, customers can choose from a variety of signature Blo hairstyles from the hair menu, including "Holly Would" – big, bouncy curls – and "Executive Sweet," a sleek and straight style.
Normally, one of seven signature blowout services are available at the salon for $40 per style, while nail services start at $20 for a manicure and $30 for eye makeup application.
The La Mesa franchise is owned by a mother-daughter team, including 21-year-old licensed makeup artist Shelby Wilson.
"This has been a dream come true for our family," said Wilson. "My mom and I fell in love with the blow dry bar concept and felt passionate about bringing it to our hometown of La Mesa."
In the spirit of the holidays and the mother-daughter business venture, the Blo Blow Dry Bar in La Mesa will donate a portion of proceeds every Wednesday for the rest of December to SPRITES of East County, a mother-daughter nonprofit that supports philanthropic causes in the community.
To book an appointment at Blo, call (619) 825-7980 or email blolamesa@blomedry.com. The salon is open Monday through Saturday, 9 a.m. to 6 p.m., and Sunday from 11 a.m. to 5 p.m. By appointment, the salon can accommodate appointments as early as 7 a.m. and as late as 9 p.m. Walk-ins are also welcome.
Blo is currently the largest blow dry bar franchise, operating more than 50 locations across the U.S., Canada, the United Kingdom and the Philippines. This includes two other locations in San Diego County: Blo Carlsbad (2659 Gateway Rd., Suite 104) and Blo Gaslamp (435 Island Ave.). For more info, visit the Blo website.