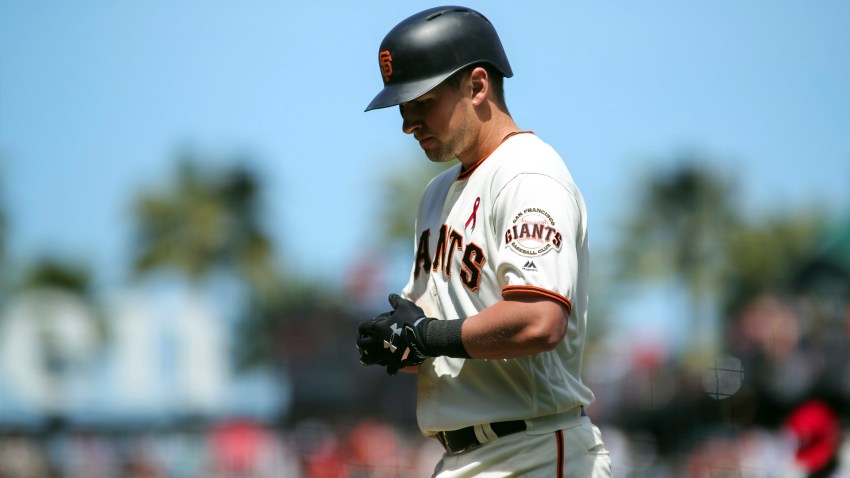 A bill on the governor's desk would mean a few changes for anyone parking at one of California's electric vehicle public charging spaces.
AB 475 updates California Vehicle Code by allowing all plug-in vehicles, including plug-in hybrids like the Chevy Volt, to use public charging stations. The bill, authored by Assemblymember Betsy Butler, also states that vehicles must be plugged in when they're in designated parking spaces, which are usually in prime parking real estate near a storefront or airport terminal.
One charging station is often shared across multiple parking spaces.
The City of San Diego plans to add 1,000 charging stations to San Diego parking lots by the end of the year. In July, the first 10 spots were added to Balboa Park, all with charging stations.
Many electric car charging stations can be located on a map, including the 10 at Balboa park.
Under current law, drivers with the proper decal can leave their vehicles parked after the car is charged. The connection, not the DMV-issued decal, would be the requirement to park in the designated space under the bill.
"Unfortunately, 'parking' in the spots designated for 'charging' has been a problem, and now with the newer vehicles not designed for charger 'sharing' the problem of allowing some vehicles to 'park' indefinitely in a spot designated for 'charging' represents a big problem for new vehicle owners," said Jennifer Wonnacott, communications director for Butler's office, in an e-mail.
Some drivers say a charger-sharing code of conduct established over the past decade already works for vehicles that allow charger sharing. One driver provides permission for another to use the charger as part of an altruistic plug-sharing protocol.
"I have a card on dashboard indicating that when this charge is completed, it's ok to disconnect," said Jay Friedland, Plug In America's legislative director and long-time RAV 4 EV driver. "It has worked incredibly well over time. In essence, the whole practice would be outlawed. The crazy thing is, the person who gets unplugged is the one who gets penalized.
"We fully support all plug-in vehicles having access to charging, and that's what the original bill did. The amended version was well meaning, but it just didn't take into account the unintended consequences."
Plug In America members, who supported the original bill, met last week with the governor's staff to discuss a solution.
The bill, supported by GM, allows local jurisdictions to pass their own ordinances to address particular needs within their own communities, said Wonnacott.
Despite the dispute over methods, Friedland said he's please to even be having the discussion, considering the state of electric vehicles in California about a decade ago.
"Ten years ago, we had an incredibly limited infrastructure at that time because there such a small amount of vehicles," said Friedland. "I think it's just the level of committment from industry and government coming together. It really is a different world to us. We've gone from saving the cars from being crushed to advocating for this whole new base of consumers."