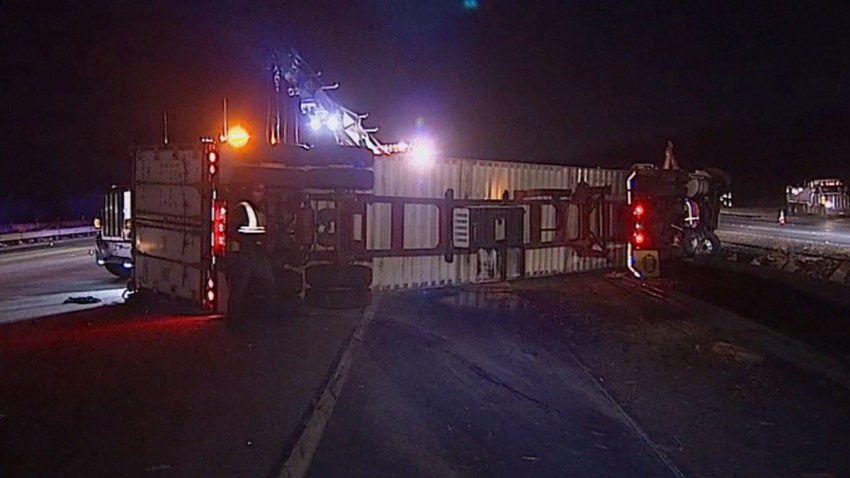 A tractor trailer traveling on Interstate 5 flipped over, blocking lanes south of the checkpoint Tuesday evening.
The California Highway Patrol says the driver of the big rig ran into the freeway's center divide and rolled the vehicle over at about 7 p.m. just north of Camp Pendleton. One other vehicle was struck, but the driver inside was not injured.
The big rig's driver suffered minor injuries.
The far left lanes were blocked by the truck, which forced CHP to issue a Sig Alert set to expire at 1 a.m.
Crews needed to bring in a large crane to lift the semi-truck onto its wheels.