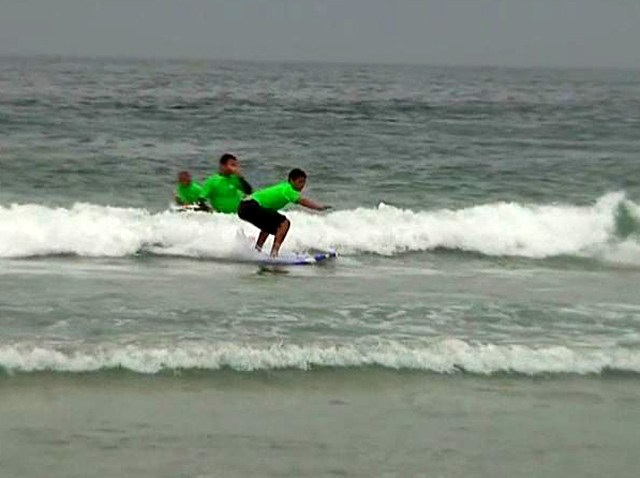 It was a special day for dozens of children who've suffered severe burn injuries.
The San Diego Burn Institute's annual "Camp Beyond The Scars" moved to the beach where 80 children learned how to surf at La Jolla Shores.
Off-duty firefighters were the teachers. They say the event helps young burn victims overcome the devastating effects of their injuries. The kids just had whole lot of fun.
"I like it," said Madilyn who is a burn survivor. "It's really fun and I just feel safe being here cause I know that everybody else has scars and I don't get teased and stuff."
"Camp Beyond the Scars" runs through Friday with most activities at Camp Cuyamaca. The kids participate in archery, horseback riding, mountain biking and rock climbing.