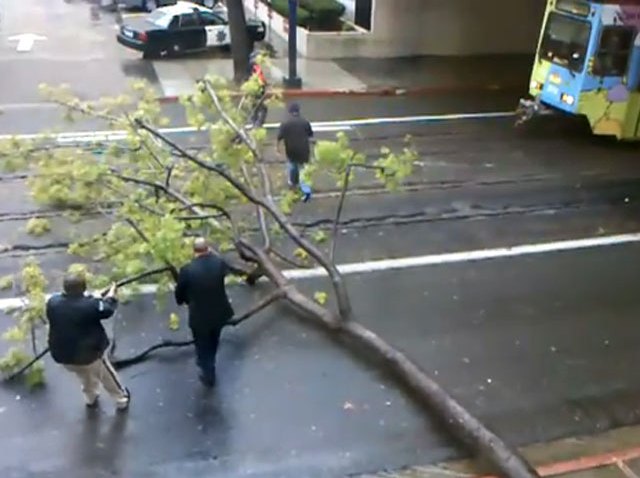 While news crews rush to cover damage caused by the storms, there are the other interesting and lighter moments as well.
You can find them on YouTube, posted by locals who love the rain and what happens when too much of it falls on San Diego County.
The San Diego River Park Foundation posted one clip showing massive amounts of reeds flowing across Mission Road around 9 a.m. Wednesday.
Likely the best clip is "Tree Falls Over Trolley Track" proving people pitch in when needed.
In El Cajon, one homeowner stepped outside his home early Wednesday and captured Los Coches Creek filled to its banks.Here's what he posted:

"Storm Drain at Tourmaline" posted by Jason Moffatt includes the message "When you litter in Pacific Beach and La Jolla, this is where it often ends up. Litter bugs suck!"
Moire video of the San Diego River Flooding Qualcomm Stadium's parking lot on Tuesday.
If you've got great storm video or images you want to share, send them to isee@nbcsandiego.com.