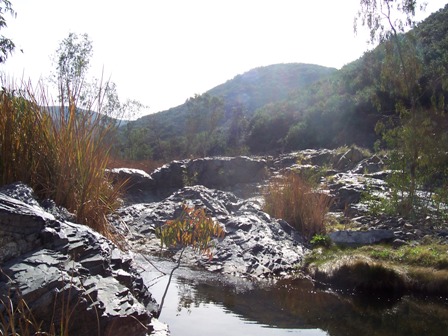 You can be among the first to hike along a newly constructed trail this weekend.
On Saturday, October 24th, the San Dieguito River Valley Conservancy, as part of its San Dieguito Explorations series, is hosting an inaugural hike down this newly constructed 3-mile Del Dios Gorge segment of the Coast-to-Crest Trail.
Starting at 8:30 a.m., hikers will cover the trail that connects the existing North Shore Lake Hodges Trail just about the Lake Hodges Dam to the existing Santa Fe Valley Trail.
Before the walk, hikers will enjoy a continental breakfast with fellow hikers at the Z Café in the Cielo Village. The breakfast served at 8:30am will include: pastries, juice, coffee & tea, fresh fruit, granola and smoothies.
To reserve a slot call (858)755-6956 or visit www.sdrvc.org
This section is part of 25 miles of continuous trail running from Bandy Canyon Road on the east through San Pasqual Valley around the north shore of Lake Hodges, down the Del Dios Gorge and along the riparian area to the west end of the Santa Fe Valley.