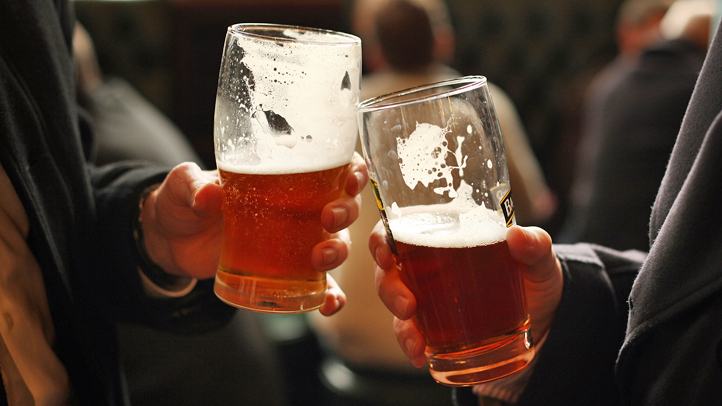 Want to drink what the president's drinking? Now you can.

After thousands of people signed a petition for the White House to release the recipe for its famed honey ale brew, Oval Office officials finally caved.

The secret behind White House Honey Ale was revealed by Assistant Chef and Senior Policy Adviser for Healthy Food Initiatives Sam Kass--who gets to wear a chef's jacket with the U.S. seal on it.

"With public excitement about White House beer fermenting such a buzz, we decided we better hop right to it," Kass wrote on the official White House blog during Labor Day weekend.

There 10 ingredients for the honey ale and honey porter, but most of them consist of items only available to seasoned brewers. The honey used in the recipe is from the White House beehive that is housed in the South Lawn, near the renowned vegetable garden planted by First Lady Michelle Obama.

With San Diego considered America's Finest City for beer, it'll be interesting to see if any local brewers attempt the presidential recipe.

But until it's perfected, here are a few San Diego breweries that have their own honey ales on tap:
Pizza Port Solana Beach, California Honey Ale
Ballast Point, Barmy Apricot Honey Ale
Breakwater Brewing Company, Breakwater Beach Honey
Port Brewing Co., Port California Honey Ale
Rock Bottom La Jolla, Summer Blonde Honey Ale
Bottoms up!
Follow NBC7 for the latest news, weather, and events: iPad App | iPhone App | Android App | Facebook | Twitter | Google+ | Instagram | RSS | Text Alerts | Email Alerts