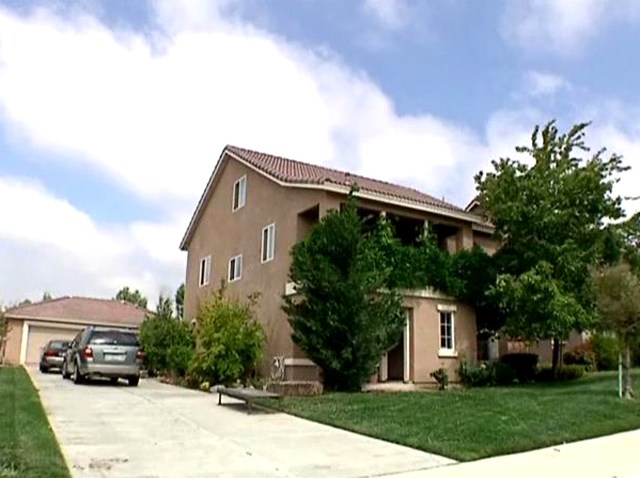 Nearly 3 years after the start of the mortgage crisis homeowners are still struggling to avoid foreclosure.

Like many people who are having trouble paying their mortgage, the Steckdaubs have been working with their lender on a loan modification, essentially getting the bank to agree to a lower payment amount. But over a year after starting the process, they're still in danger of losing their home.

Martin and Amy Steckdaub moved into their Murrietta home in 2001. By 2008, Martin's business was in trouble.

"His income decreased in his business and that was the beginning of us having trouble making the mortgage payment," Amy Steckdaub said.

The couple applied for a loan modification in 2009. They were put on a trial program, paying $1,200 dollars a month instead of $2,800.

After making the payments for over 6 months with multiple calls to her bank, they told Amy Steckdaub that she was in foreclosure because the couple failed to submit a document.

Steckdaub says the paperwork was filed and went to a housing counselor looking for help.

Ali Tarzi from Community Housingworks says he's seeing this happen more often because the government said it would penalize loan servicers if their loan modifications drag on too long.

"Instead of paying the penalty, the bank will simply just close the case out and make the homeowner start over from scratch and we've noticed that a lot over the last 30 to 45 days," Tarzi said.

The bank has now admitted they made a mistake by putting documents in the wrong folder and they're now escalating the case.

"In the meantime, my house is in foreclosure. He told me this morning that the foreclosure was on hold but I don't know what that means. I don't know if I'll get a notice that the house is going be sold and that I'll have to move in 3-6 weeks," Steckdaub said.

But loan counselors remain hopeful for people like the Steckdaubs.

Years after the mortgage crisis began, they're seeing more and more people get relief on their mortgage payments.

"It's not just a carrot that the bank dangles out there. There is actually progress on these programs," Tarzi said.

Although the Steckdaubs are having difficulty, counselors say that people who can prove their income stand a very good chance of getting their loans permanently modified.