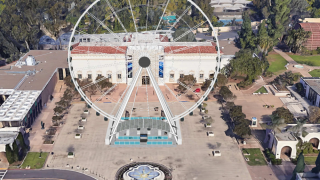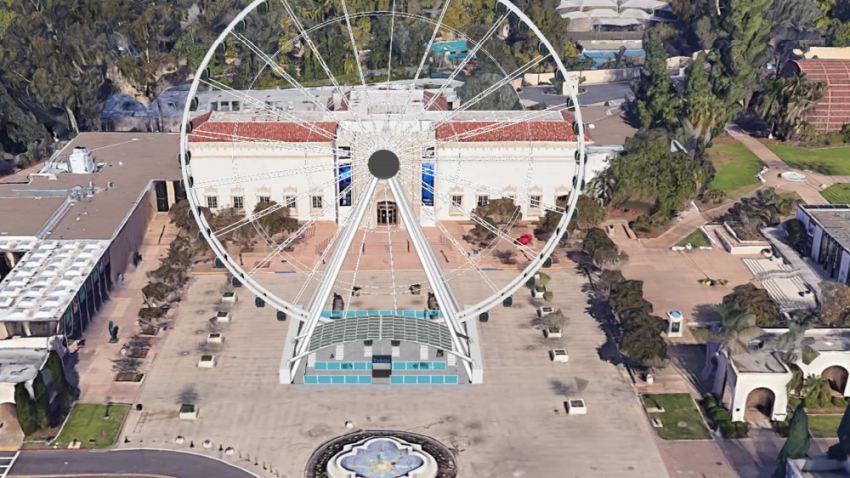 Just as it was starting to twinkle, a star has faded away.
A spokesperson for the city of San Diego Parks and Recreation Department confirmed to NBC 7 that efforts to bring a 148-foot observation wheel to the heart of Balboa Park have been suspended, citing business challenges created by the COVID-19 pandemic.
The concept for the "observation wheel," named the Balboa Park Star, was brought forth to the city by David and Leslie Cohn of the Cohn Restaurant Group. The project was moving through the approval process and had already cleared one hurdle when it was approved by the Balboa Park Committee in a 7-1 vote.
It still had several steps to complete before the giant wheel could be installed, temporarily, in the Plaza de Panama as early as Spring.
The idea was to create a way for visitors to dine safely amid the coronavirus pandemic inside one of 36 enclosed gondolas, which would provide sweeping views of San Diego. It would have been operated for three to six months by Sky Views of America and managed by The Cohn Restaurant Group, which owns the iconic Prado Restaurant and Tea Pavilion that are located in the park.
Each gondola could have accommodated as many as eight passengers, who could dine on food and beverages from the Prado restaurant, for up to 288 passengers revolving simultaneously.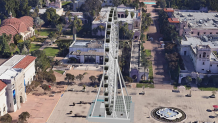 Sky Views of America said "business challenges" weren't the reason the project was stopped. Instead, Ben Pickett, the company's vice president, criticized "bureaucratic hurdles" and some San Diegans who "attacked" the project."
"Regretfully, four months into this journey and after many hours dedicated to community outreach and responding to the city's endless list of project action items, we've decided to walk away from the Balboa Park Star. Here's why: 1. The number of bureaucratic hurdles we were expected to cross made it virtually impossible to secure the city's approval for a temporary attraction in Balboa Park. We had hoped the city would view our project as another opportunity to lend a helping hand to businesses and nonprofits struggling for survival during the pandemic. But that was not the case. 2. The efforts of a small but vocal group of San Diegans who, instead of responding to our offers to meet with us to discuss the project, resorted to attacking it -- and by extension, the Cohn restaurant family -- from their self-described position as defenders of a public park that belongs to all San Diegans," a statement from Sky Views of America Read.
According to the San Diego Union-Tribune, the project received some pushback during the Balboa Park committee's meeting, with some residents criticizing the wheel's size and some calling it an "eyesore." Some argued it didn't fit with the historic nature of the park.
The statement was not attributed to the Cohn Restaurant Group, who declined to comment for this story.