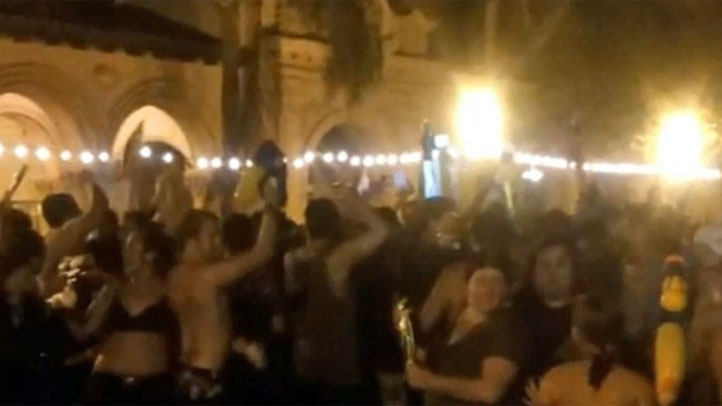 When hundreds of people gathered at Balboa Park on August 11, the idea was to take part in a water fight. The crowd, armed with plastic water guns, soaked each other in the middle of a heat wave.
What they didn't realize at the time - event participants were also trashing the historic lily pond in front of the Botanical Building, causing thousands of dollars of damage.
On Sunday morning, park crews were alerted to the damage and managed to save some of the plants and the koi and turtles who call the lily pond home.
San Diego residents were angered when they heard about the damage and many demanded someone be held responsible.
Here's a look at how the controversy played out on social media.
[View the story "Lily Pond Vandalization Sparks Debate" on Storify]