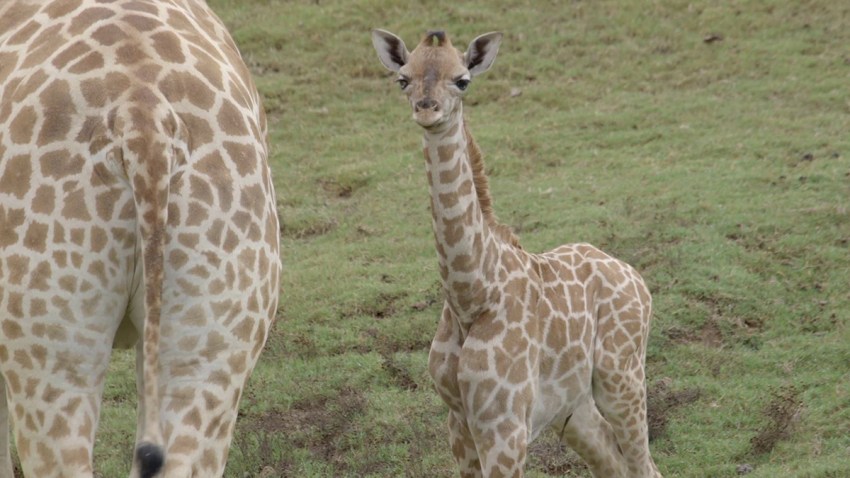 The San Diego Zoo Safari Park got a gangly new resident for its East Africa habitat Monday morning.
A Ugandan giraffe calf, born on June 22, left his care area for the first time, following his mother Chinde to the habitat's watering hole.
The zoo baby, named Congo after the famous African river, already stands more than six feet tall and weighs about 200 pounds.
Zoo officials say though all nine types of giraffes are in decline, the Ugandan giraffe is the only endangered subspecies. Fewer than 700 remain in small, isolated populations in Kenya and Uganda, experts believe.
Congo is the 161st giraffe born at the Safari Park since its opening in 1972, and he joins the 11 other members of the park's herd.
Along with Giraffe Conservation Foundation, the San Diego Zoo Global organization is trying to work with Kenyan pastoralists to protect the remaining giraffes on the savanna.