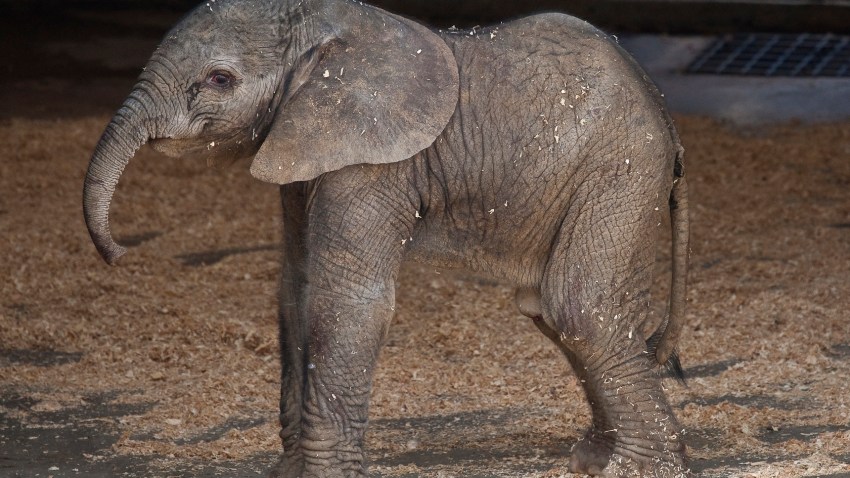 Here is your awwwww story of the day -- an African elephant born at the San Diego Zoo's Wild Animal Park.

The baby elephant, which has yet to be named, was born about 8:30 p.m. Monday to first-time mother "Swazi," Christina Simmons said.

"Mom and baby are doing well," Simmons said.

It's the second African elephant to be born at the park this year. The first was born on Valentine's Day. Another elephant is due in the late spring, according to the zoo.

The herd of African elephants at the zoo was brought to the Wild Animal Park in 2003 from Swaziland, where they were to be culled due to overpopulation.

The gestation period of an African elephant is 22 months, and the average calf weighs between 250 and 300 pounds.