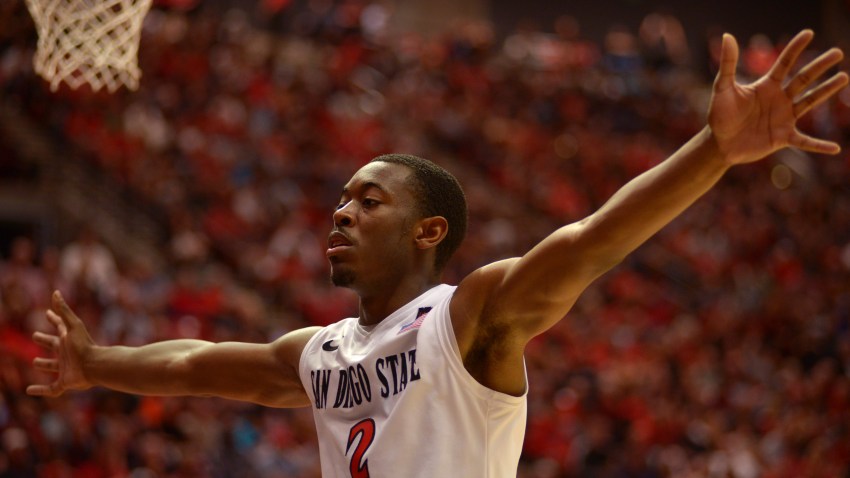 Even head coach Steve Fisher wondered how far his 5th-ranked Aztecs would drop in the national rankings if their 20-game winning streak ended. San Diego State then fell at Wyoming, so Monday's Top-25 release was awaited with great anticipation.
It was then received with a great big smile.
SDSU only lost one spot in the Associated Press rankings. They fell two spots to number seven in the Coaches Poll. The prevailing thinking was a "non-traditional power" like the Aztecs would tumble out of the top 10.
"We are now regarded as a team with a program," coach Fisher. "It's not unusual to have San Diego State ranked, and I like that, coupled with the fact that some of those teams right there lost, also."
Last week, the 6th, 7th and 9th-ranked teams also lost, so a few of the clubs that would have jumped the Aztecs more or less held serve.
"And that's about what you would hope to happen if you're a San Diego State fan," said Fisher. "You would have to say that's pretty fair."
SDSU's next game is Tuesday night at home against Utah State. Opening tip is scheduled for 8:00 at Viejas Arena.