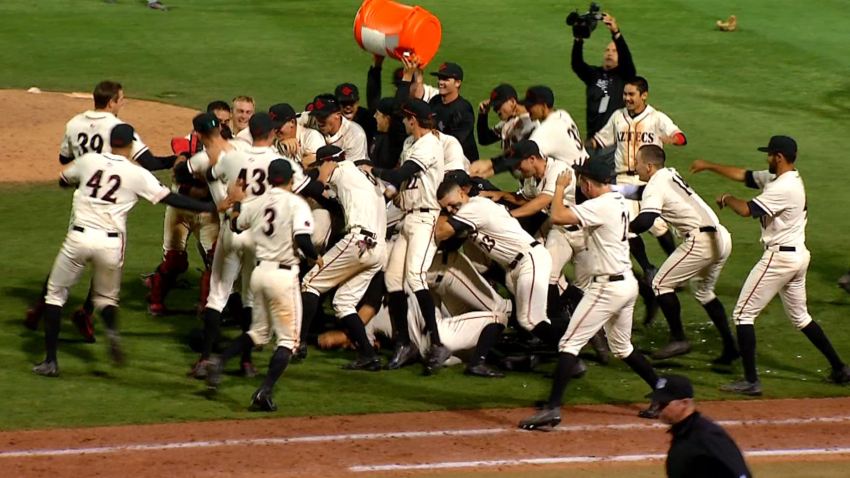 The Aztecs have become a very good baseball program. Now they'll have another chance to graduate to being a great baseball program.
San Diego State beat UNLV 14-5 to win the Mountain West Conference Tournament on Saturday night at Tony Gwynn Stadium. It's the fifth time in six years that the Aztecs have earned an automatic spot in the NCAA Tournament.
Everyone in the SDSU starting lineup had at least one hit and seven players turned in a multi-hit game en route to an 18-hit onslaught. Eastlake High School alum Dean Nevarez had three knocks, including the game's only home run.
Once they got the lead, Jacob Erickson made it stand up. The lefty allowed just one hit and only needed 28 pitches to plow through 3 2/3 shutout innings.
So SDSU is going back to an NCAA Regional. Their next step is to win that and reach a Super Regional, which means they would be two wins away from their first trip to Omaha, Nebraska, and the College World Series.