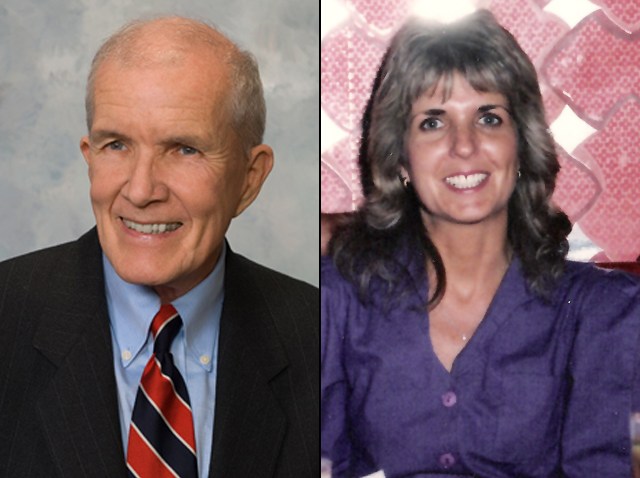 A Chula Vista attorney and Internet dating expert has been accused of killing his girlfriend's daughter 20 years ago so his girlfriend could gain custody of her granddaughter.

Eric Fagan, 74, was arrested Wednesday at his home in Chula Vista and is being held without bail in Rancho Cucamonga on suspicion of murder and attempted murder, according to the San Bernardino County Sheriff's Department.

Authorities believe Fagan shot and killed Cathy Paternoster and wounded Carl Fuerst outside their Spring Valley Lake home in 1989. They said Fagan committed the murder to enable his girlfriend, Paternoster's mother, to get custody of the victim's daughter. Spring Valley Lake is in San Bernardino County near Victorville.
During the time of the shooting, Fagan was the subject of an ongoing investigation, according to the San Bernardino County Sheriff's Department. According to two law enforcement sources and the victim's family members, that investigation had to do with Fagan allegedly molesting Paternoster's 5-year-old daughter.

Authorities said Fagan has written books on Internet dating and finding one's soul mate. An Internet search turned up "Cast Your Net: A Step-by-Step Guide to Finding Your Soul Mate on the Internet," with a jacket blurb plug from John Gray, the author of "Men Are From Mars, Women Are From Venus": "Witty, Insightful and trustworthy."
A woman who answered the phone at the law offices of Eric F. Fagan in Chula Vista said she had no comment on the case.