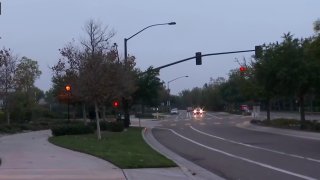 After further investigation, the San Diego Police Department said the attempted abduction reported in Carmel Valley Wednesday is no longer being investigated as such.
SDPD Officer Darius Jamsetjee said based on the statements provided, "Officers have been unable to determine any criminal nature of this incident at this time."
Earlier, police said they were looking for a man who reportedly tried to abduct a child near Solana Ranch Elementary School. The child claims he went outside to ride his skateboard when the incident happened.
Police said the investigation is ongoing and is asking is for any potential witnesses to contact them, as well as any neighbors who may have video from that area at that time at 619-531-2000.
No other details were released.