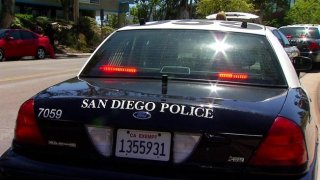 A woman whose family members said suffers from undiagnosed dementia was reunited with her family after being reported missing, the San Diego Police Department confirmed.
The 77-year-old woman was last seen around 10 p.m. Tuesday at her home in a neighborhood north of Lake Murray Reservoir. She was last seen in a 2008 silver Toyota Sienna and it was unclear where she was headed.
The woman's family told investigators this was highly unusual behavior, prompting police to release a missing person bulletin Wednesday morning.
On Wednesday afternoon, police confirmed the woman had been located and reunited with her family. No other information on how she was located was released.