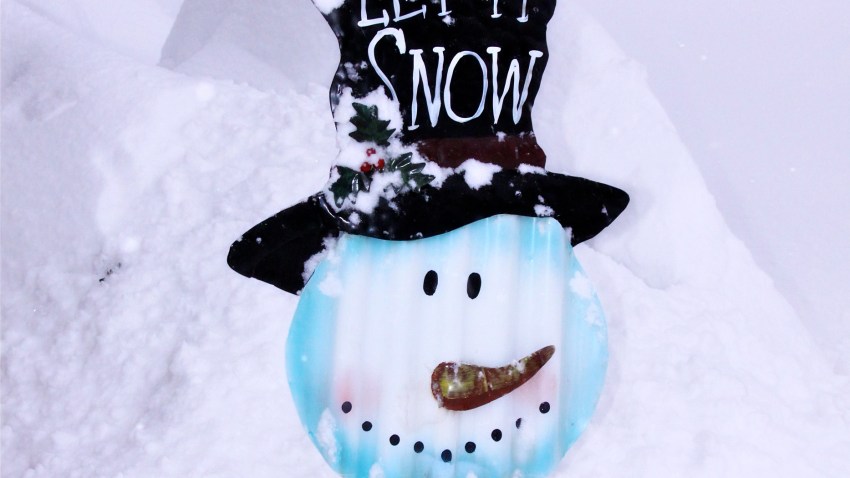 The orphaned gray whale rescued off the California coast four years ago will be honored with her own day in May as well as a life-sized bronze sculpture.
The piece, sculpted by D. Lynn Reeves for the Friends of La Jolla, will be installed this spring at Kellogg Park in La Jolla.
The Friends of La Jolla Shores are planning an evening celebration of the sculpture that includes the story of how J.J. was found near death, stranded in Marina Del Rey.
Just a few days after she was discovered in January 1997, J.J. was transported to SeaWorld San Diego where she was nursed back to health.
Seaworld trainers who helped the calf rebound will share video from her rescue to her release off the coast of Point Loma in March 1998.
The 15th of May is J.J. Day and the Friends of La Jolla Shores are planning a live auction and raffle with wine and hors d'oeuvres from 6 to 9 p.m. at the Birch Aquarium. Admission of $10 per adult, $5 per child will go to support Kellogg Park improvements.
As for the bronze sculpture, it is going through its finishing touches at BronzeArtWork, a studio in Escondido.
Sculptor D. Lynne Reeves will be there and organizer Mary Coakley told our media partners the La Jolla Light that said she's hopeful the sculpture will be too. If not, it will be added to the park in May.