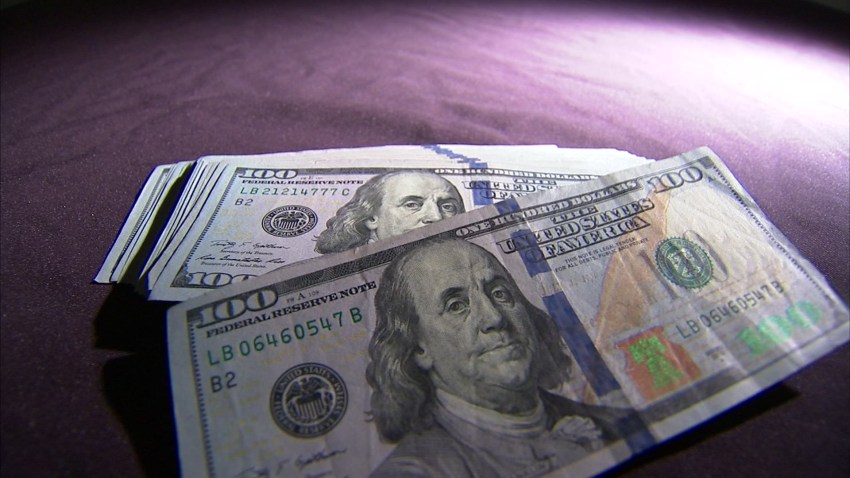 A 49-year-old Carlsbad man was arrested Saturday in connection with a robbery series that spanned over three months, according to officials with the Federal Bureau of Investigations.
Steven Craig Hart was taken into custody after Carlsbad police SWAT teams surrounded his home at about 12:30 a.m., said Darrell Foxworth, Special Agent with the FBI.
Foxworth said Hart was arrested after a multi-jurisdictional investigation was conducted into the "Dying Son Bandit" bank robberies, a series which to date has involved ten banks. Foxworth added that a recent tip helped lead investigators to Hart.
The "Dying Son" name came about because the suspect in the robberies would tell bank tellers that he was in need of money for his dying son. The suspect followed that up by telling the victims that he was armed with a handgun and would shoot them if they did not comply with his demands for money.
Seven robberies were completed and three were attempted, according to Foxworth. The banks included the following:
November 14, 2011 Navy Federal Credit Union, 1824 Marron Road, Carlsbad, CA.
December 16, 2011 California Bank and Trust, 135 Saxony Road, Encinitas, CA.
*December 31, 2011 Citibank, 4120 Oceanside Boulevard, Oceanside, CA.
December 31, 2011 Bank of America, 4150 Oceanside Boulevard, Oceanside, CA.
January 5, 2012 US Bank, 33621 Del Obispo, Dana Point, CA.
*January 5, 2012 Citibank, 23652 El Toro Road, Laguna Hills, CA.
*January 6, 2012 Comerica Bank, 110 South El Camino Real, Encinitas, CA.
January 6, 2012 Citibank, 740 South Rancho Santa Fe, San Marcos, CA.
January 13, 2012 Wells Fargo Bank, 10707 Camino Cruz, San Diego, CA.
January 20, 2012 Citibank, 24221 Calle De La Louisa, Laguna Hills, CA.
(*Note: These were attempted robberies)
Investigators have determined that the suspect's claims of a dying son were false.
Hart was booked into the Vista Detention Center and will remain in custody pending an arraignment date, Foxworth said.
Anyone with information about the robberies was asked to call the FBI at (858) 565-1255, or call Crime Stoppers at (888) 580-8477.