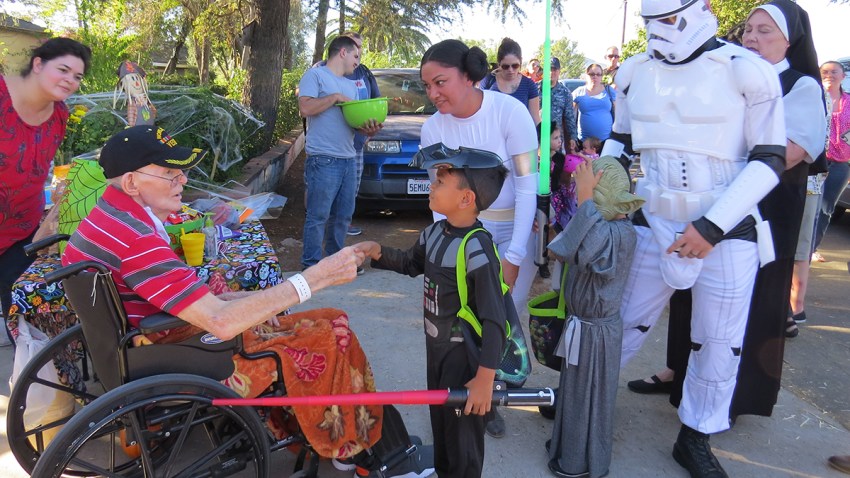 A 90-year-old Army veteran from La Mesa died Wednesday night, a month after he was granted his final wish to hand out candy to young trick-or-treaters.
His daughter confirmed to NBC 7 her father's death at the VA hospital in La Jolla.
Andy Furlong's simple wish to have costume-clad trick-or-treaters come to his neighborhood – which was typically passed over on the holiday – captured attention regionally.
Hundreds of people lined Furlong's street on Oct. 31 after seeing his story on NBC 7.
Furlong was a proud U.S. veteran, former racecar driver, boxer and chef who was in the final stages of Parkinson's disease.
Many turned out to thank him for his military service in addition to trick-or-treating.
Furlong said at the time he was overwhelmed by the amount of people who came out to see him.
"It's too much for me, I can't believe it," he said. "I didn't realize there would be that many people sitting and watching TV at home."
He sat out, handing candy to trick-or-treaters who came to visit him.
"Thank you everybody for showing up," he told NBC 7. "I appreciate it very much. God bless you. Happy Halloween."