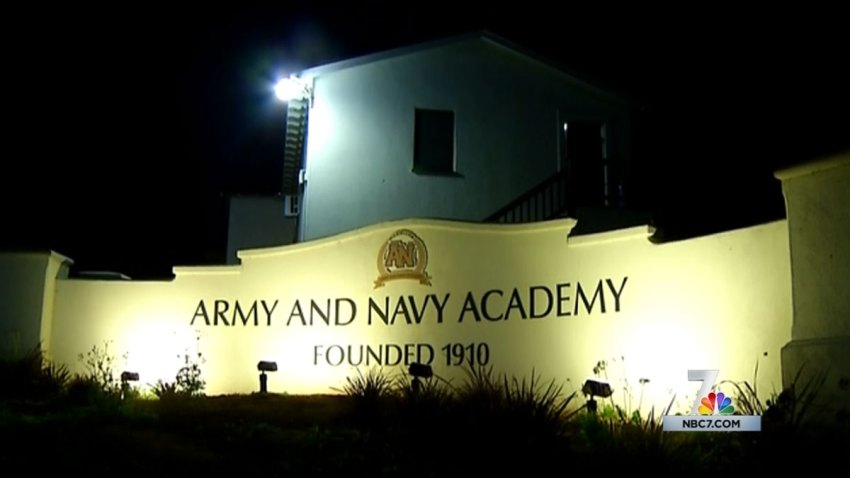 The Army and Navy Academy in Carlsbad is now a step closer to resolving a sex abuse scandal that rocked the 100-year-old military school.
Attorneys for the Army and Navy Academy settled a lawsuit for an undisclosed amount of money.
The suit was filed by a former cadet who says the school's counselor Juan Munoz sexually assaulted him when he was in the 9th grade.
The assaults allegedly went on for years.
Munoz later pleaded guilty to a misdemeanor.
In July 2017, another former cadet was awarded $1.9 million for the abuse he allegedly suffered by Munoz.
Munoz, however, was not the only alleged sex offender, according to the lawsuit.
Then headmaster, Jeffrey Barton, is now serving a life term in prison for six counts of sex with a minor, during the same time Munoz was a counselor.
One of Barton's victims also has a pending civil suit.
It is unclear if that lawsuit will soon be settled as well.
The school released a statement, which said in part the academy is "grateful the lawsuit has been settled without the need for protracted litigation. And, it is important to keep in mind that the incidents referenced in the lawsuit occurred more than 17 years ago, well before the academy's current administration and Board of Trustees assumed their management and oversight responsibilities."