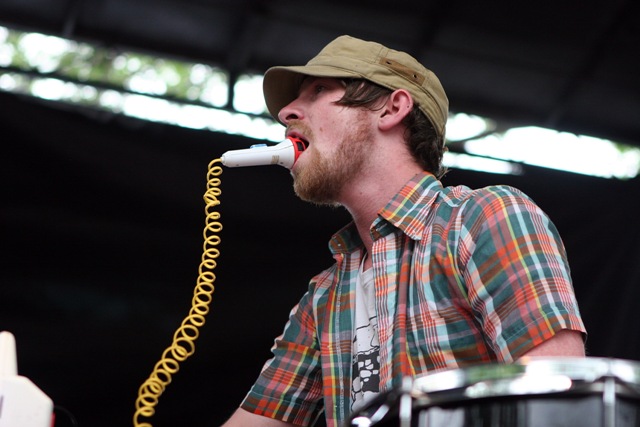 We will only identify her as "Jane."
And it's only because former San Diego Police officer Anthony Arevalos is behind bars that she feels safe to talk about her encounter with him.
"I hope he rots in a prison cell, I don't want him to ever go out on to the streets, "Jane told NBC San Diego in an exclusive interview.
View our timeline of events surrounding the Arevalos case here.
For nearly two years Jane lived in fear because of what she claimed happened on February 20th, 2010 in a Mission Valley parking lot.
Jane admited she got drunk at a restaurant and got behind the wheel.
"I did a u-turn and crashed my car into a planter box,"Jane recalled.
SDPD confirmed that it was former officer Anthony Arevalos who took Jane to Las Colinas Women's Detention Facility to be booked for drunk driving.
Along a stretch of Friars Road near the 163, Jane alleged Arevalos suddenly pulled over and put on purple latex gloves. "That's when he opened up the backseat and put the flashlight in my face, and then he shoved his hands inside of me," she said.
"He said my name over and over again," Jane said," My heart just began to pound as fast it could I was terrified."
Jane claimed the assault lasted for about 20 seconds and that Arevalos may have been frustrated with her crying.
"I think he wanted to put me in my place," Jane said with tears in her eyes. "It was a sadistic thing to do."
After the alleged incident, Jane said Arevalos then drove her to Las Colinas.
"I was crying and the nurse came out and I told her this man sexually assaulted me," Jane said. "She took my pulse [and] said this girl needs to go to the hospital, her heart rate is too fast to be admitted into our jail."
During this time, Arevalos called a police sergeant who drove to the jail and spoke to Jane, according to Assistant Chief Boyd Long. Jane told the sergeant that Arevalos had sexually assaulted her, Long added.
"And I begged him, I said please don't let this man (Arevalos) take me to the hospital, and [Long] said as long as I'm here I won't let you go there by yourself and he followed us to the hospital."

The police sergeant followed Arevalos as he drove Jane to UCSD medical center, according to SDPD officials.
Arevalos, who was convicted of Nov. 17 on multiple felony counts of sexual battery, assault and asking for bribes, is scheduled to be sentenced on February 10.
Arevalos faces ten years in prison for preying on young, female drivers during traffic stops made in the Gaslamp Quarter from 2009 to 2011.
This report originally aired on NBC 7 on January 6, 2012.

Follow NBCSanDiego for the latest news, weather, and events: iPad App | iPhone App | Android App | Facebook | Twitter | Google+ | Instagram | RSS | Text Alerts | Email Alerts