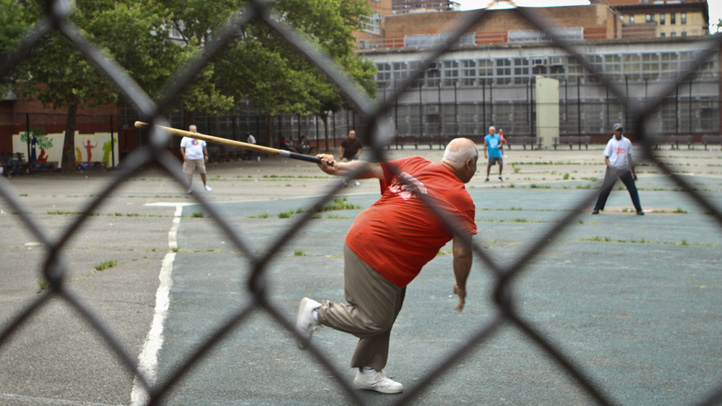 Pizza, pasta and other delicious cuisine are what usually draws San Diegans to Little Italy, but this weekend it's stickball.
Little Italy is hosting its 18th Annual Labor Day Stickball Tournament, shutting down streets to cars and opening them up to uniformed stickball players from as far away as Puerto Rico.
Stickball is a modified version of baseball played in the street with the diamond closer resembling an acute triangle and bases and foul lines marked by manholes and street signs.
The tournament began on Saturday and will continue through Sunday until 5 p.m.
Games will be played on India Street from West Ash to West A Street, and on Columbia Street from West Beach Street to West Cedar Street.
More information can be found online here.