A San Diego man died fighting for the Islamic State of Iraq and al-Sham (ISIS) over the weekend, NBC News reported Tuesday.
In an exclusive report, NBC News said a passport and photos of a body were used to identify Douglas McAuthur McCain, 33.
McCain was one of three men killed in a battle over the weekend, according to the Free Syrian Army.
McCain, an Illinois native, lived in Minnesota for a while before moving to Southern California. San Diego City College officials confirmed McCain attended the school but would not provide further details.
He was known around a mosque near City Heights and another in El Cajon, according to an acquaintance.
NBC News reports that McCain was once an employee at a Somali restaurant in Rolando, however an NBC 7 news crew went to the location of the restaurant and found it was closed.
While we were there, a Somali immigrant talked about McCain. The man said it laughable that the young man had become a jihadist. He said the McCain he remembered smoked, wore his hair long and just hung out with his friends.
A look at court documents reveals that McCain had a history of citations and arrests in Hennepin County and Anoka County. Records show charges range from theft in 2001 to possession of marijuana in 2004. The most recent infraction was providing false identification to an officer in 2008.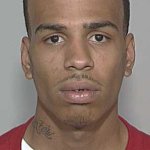 A member of San Diego's Chaldean community believes it is likely McCain did not develop his plan to support ISIS on his own.
"While the United States can work towards eliminating members of ISIS from the Middle East, it is much more difficult to kill an idea," Mark Arabo, President of The Neighborhood Market Association said in a written statement.
"Therefore, the Iraqi Christian community is calling upon the United States to take a constructive role in stopping the flood of radicalized Islam from within our own nation."
Meanwhile, in an interview with NBC News in Minnesota, McCain's cousin Kenyata McCain said her relative was not a terrorist. He was a follower, not a leader, she said, and prayed five times a day.
"I think my cousin could have lost his identity or something because that's not who he is," said Kenyata.
Read more of the NBC News report here including social media posts from "Duale ThaslaveofAllah" that have been attributed to McCain.
Download the free NBC 7 mobile apps to stay updated on this developing story.