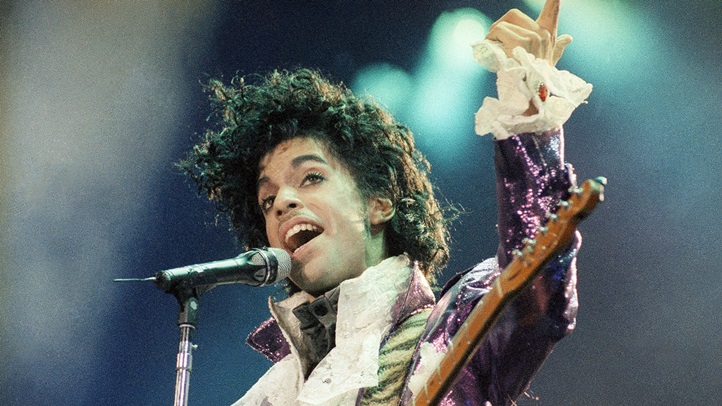 In a fitting tribute to Prince's reign, his iconic 1984 movie, "Purple Rain" will play at AMC Mission Valley theater in San Diego for the next six days, AMC confirms.
On Friday, AMC told CNBC that the company will honor Prince by playing "Purple Rain" at 87 AMC movie theater locations across the U.S., including AMC Mission Valley 20 at Westfield Mission Valley mall on Camino Del Rio North.
The flick – a rock musical drama set against the music scene of Prince's hometown of Minneapolis – will play on the big screen at select AMC theaters April 23 through April 28. The film marked Prince's acting debut and became a cult classic.
AMC told CNBC that the theater company's Special Content and Programming teams worked together with the Warner Bros. distribution team to bring the movie to theaters after the sudden death of Prince Thursday.
Select AMC theaters in major cities like Atlanta, Boston, Chicago, Dallas and Houston will also take part in the big screen tribute to legendary musician.
Prince was found unresponsive Thursday in an elevator at his suburban Minneapolis compound. His autopsy was completed Friday and authorities said they found no signs of violence during the initial investigation.
His death brought an outpouring of love from Prince grieving fans around the world.
In San Diego, downtown hotspots like the Hard Rock Hotel in the Gaslamp Quarter, The House of Blues and the US Grant hotel paid tribute to Prince in their own ways, including lots of purple lights and special marquees.
The Hard Rock Hotel filled its lobby in purple lights and displayed a larger-than-life photo of Prince on a huge screen behind the check-in desk and played only Prince songs throughout the hotel Thursday. The hotel's Legend 6 ballroom is the last place where Prince played in San Diego in May 2013.