Amazon is opening a new 85,000 square-foot office building in San Diego's University City with the ability to provide more than 300 new technology jobs in the area, the e-commerce giant announced Wednesday.
Amazon's newly expanded San Diego Tech Hub will open at Campus Pointe in University Town Center on Thursday with a grand opening ceremony to be attended by Mayor Kevin Faulconer and Assemblymember Todd Gloria, the company said.
The expansion of one of Amazon's 17 North American tech hubs will allow the company to more than double its tech workforce in the San Diego area. Amazon currently has 200 engineers and scientists working in San Diego.
Amazon said jobs will be available in the software development, machine learning, cloud computing, and digital entertainment fields.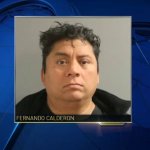 San Diego's "Amazonians," as the company calls them, have contributed to the development of software behind Amazon's newly-acquired Whole Foods in-store pick-up. Amazon Web Services, including Prime Now, and Amazon Game Studios employees also work out of San Diego's tech hub.
"The Amazon Game Studios team located in San Diego is in the process of creating a new game world that will harness AWS's cloud computing services and Twitch to connect players worldwide," a statement from the company said.
Nate Wiger, General Manager of Amazon's San Diego office and a graduate of UC San Diego, first saw the talent opportunity in San Diego in 2016 and presented the idea to move closer to his college to the senior leaders at Amazon's headquarters in Seattle.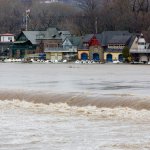 Part of Amazon's efforts to expand their workforce includes supporting veterans and military families, which can be easily found in San Diego, the company said.
"We're searching for leaders who think big, have a bias for action, and deliver results on behalf of our customers. These principles look very familiar to the men and women who have served our country in the armed forces - and also to their spouses," Erin Mulhall, a spokesperson for the company said.
Amazon in 2016 pledged to hire 25,000 veterans and military spouses by 2021. A year and a half later, they were more than halfway to their goal.
San Diego was at a time considered as a location for Amazon's second headquarters, HQ2. Amazon plans to invest over $5 billion and grow this second headquarters to accommodate as many as 50,000 high-paying jobs.
Amazon's announcement came a day after the tech giant's stock bridged the $1 trillion mark, if only for a few moments. The stock fell off before closing, leaving Apple as the only publicly-traded company above the benchmark.
Amazon said it has created more than 39,000 full-time jobs in California and invested over $19 billion in the state since 2011. It employs about 17,500 corporate and tech employees in North America.
To find a job at Amazon in San Diego, visit here.