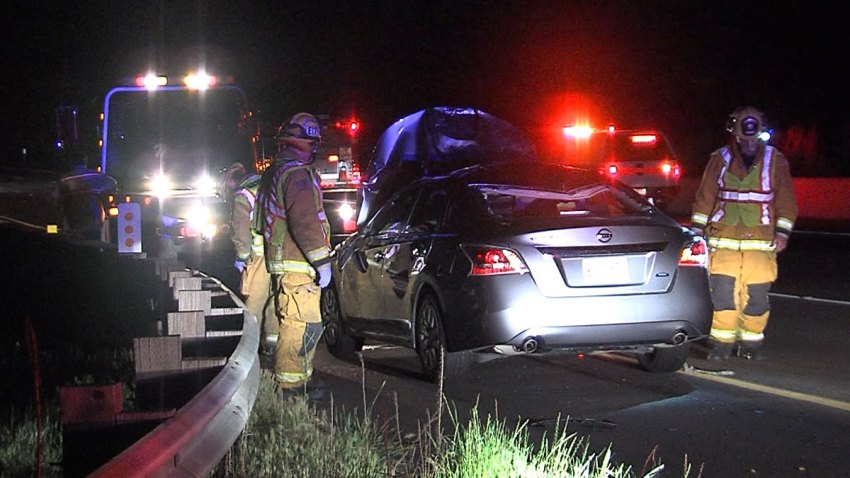 Two drivers struck horses standing in the road in separate incidents overnight in Alpine.
Both collisions happened on Willows Road.
In one, a man suffered multiple cuts and other injuries. He was placed on a stretcher and taken to a nearby hospital. The horse in this collision was killed, officials said.
In the second incident, a horse suffered injuries to its legs. The driver wasn't hurt however his truck suffered significant hood and windshield damage.
The California Highway Patrol is investigating why the horses were loose and in the road.