Want to stay in a bed and breakfast where you can play with horses, goats, pigs and chickens?
John Fiske, who founded the San Diego Farm Animal Rescue, also happens to be an Airbnb host. He is now offering his "cozy studio" in the Elfin Forest to weary travelers and animal lovers.
Fiske held an official grand opening party at his 2.5 acre animal rescue Sunday afternoon.
"I think people are here today because they want to connect. They want to connect to animals or to other people," Fiske told NBC 7. "The idea is that there is a lot of animals in need."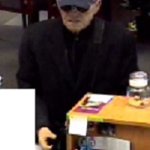 Fiske started the rescue in 2015 to provide a safe haven for farm animals, but eventually listed the studio on Airbnb to sustain the organization.
"When I first knew him he lived in a condo in Del Mar so this has been new for him," friend and coworker Debra Walters said. "His whole purpose is to rescue animals."
The non-profit has become a full-time job for the environmental lawyer who already works a full-time job.
"It's a big job for him, but he's in it 100%. He's on it because he believes in it," Walters said.
Just to feed one horse for one week costs about $100, so Fiske had to think of another way to fund the rescue.
"The Airbnb basically funds the whole thing right now...They can stay here, wake up and feed a horse a carrot," he explained.
"It's a great facility, it's beautiful. The animals seem really happy here...and the people are having a good time," visitor Ronnie Steinau said.
Fiske has been able to take in more animals and do needed improvements to the property, including clearing the land to make space for more animals, securing a new horse bench and installing pig fencing.
"When he heard this woman was looking for a home for her horse that she couldn't take care of anymore, he was absolutely not ready and yet he went and picked up the horse that weekend," Walters said.
Currently Fiske has four horses, two chickens and one pig and he will soon start taking in goats.
"I probably don't have the space for cows," he said.
Most of the animals are also available for adoption. Information can be found on the website. People can also volunteer or be pet foster parents.
"The funny thing about volunteers is, one of the things we need the most is scooping poop," Fiske laughed. "They can get their hands dirty literally."
[[379595771,C]]
"Creating compassion through empathetic experiences raises awareness for the ethical treatment of animals who feel and think," Fiske said. "The goal is just awareness."