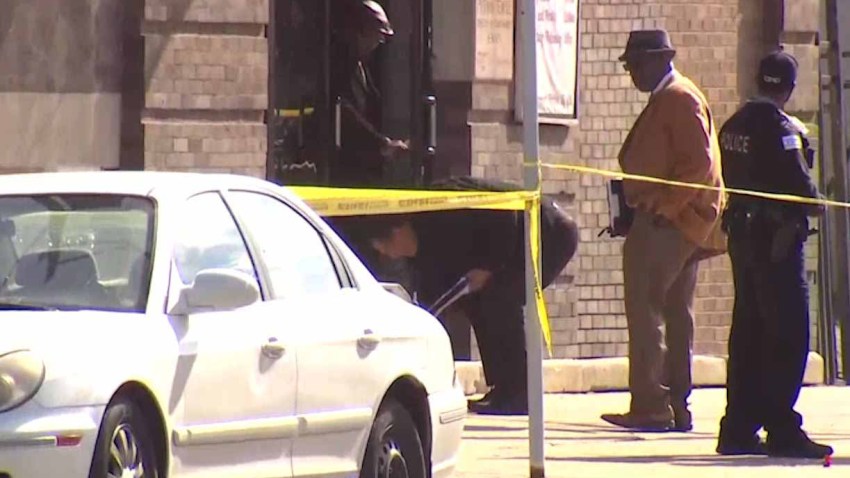 In Oceanside, the man arrested in connection with a homicide was not formally charged as expected Wednesday and family members of the victim are demanding justice.
Ade Perdue, 22, was found not breathing Sunday morning on Horne Street. The area where his body was found has been replaced with a memorial, filled with candles, flowers and messages.
Detectives didn't find any visible trauma to Perdue's body but later ruled it a homicide and made an arrest.
Pablo Mendoza was slated to be arraigned Wednesday on criminal charges in connection with Perdue's death. However, the San Diego County District Attorney's Office decided not to file charges at this time.
So, Mendoza was expected to be released from custody Wednesday night.
Perdue's friends and family who appeared at the Vista Courthouse to see the suspect face a judge were disappointed and angry.
"It is very emotional. A little hard to take but, you know, we'll figure it out from here," said Perdue's sister-in-law Ilene Perdue.
The DA's office has 72 hours from the time of an arrest to file charges.
Perdue's death will remain under investigation.
"It's ruled a homicide for a reason," Ilene Perdue said. "So someone has to pay and it's in God's hands we just trust in His justice."
"There's a reason for today. Maybe it's better, maybe it gets it stronger, we just don't know," she said.
Ade was remembered as a hard-working young man who brought light into a room.
He graduated from Oceanside High School and went on to work at Master's Kitchen and Cocktail. The restaurant said Ade was a "beautiful soul" who would be misseed.
"He didn't deserve to go out this way," Ade's father Richard Perdue said.
Family and friends will celebrate Ade's life on Sunday. They have also launched an online fundraising page to help with funeral expenses.