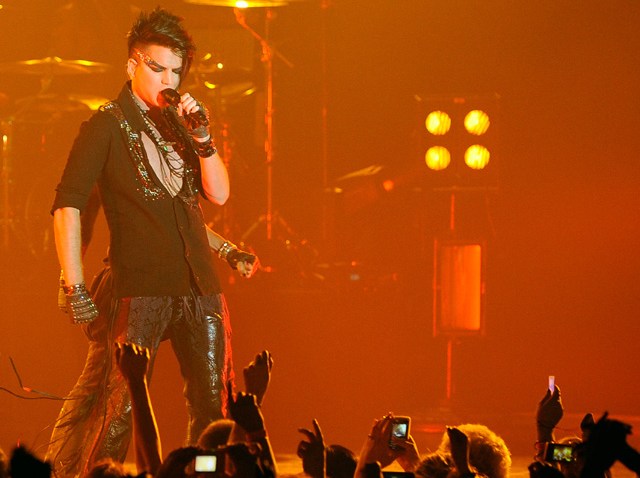 San Diego's Adam Lambert revealed he is in a relationship during an interview with gossip blogger Perez Hilton.
While the pair talked about Lambert's upcoming DVD release "Glam Nation Live", the talk soon turned to what's going on in the singer's social life.
Lambert, 29, quickly answered the question about his love life.
"I am just dating one guy," he said.
Several celebrity sites have been reporting Lambert is dating Sauli Koskinen, one of the contestants on the Finnish version of "Big Brother." AOL Music reported Thursday the two were seen arriving at Los Angeles International.
While Lambert didn't reveal the name of his new boyfriend while talking with Perez, he did reveal that he's had to get used to how his new fame has affected his love life.
"Dating is totally different now," Lambert said.
"There's added pressure, there's added expectation. You have to wonder if this person is talking to me or interested because I'm famous or because they like who I am?"
A Mount Carmel High School alum, Lambert was one of the contestants on the eighth season of American Idol. After he finished as a runner-up, Lambert returned to his alma mater to perform for students in May 2009.
Adam's new concert DVD/CD, "Glam Nation Live" hits stores on March 22.