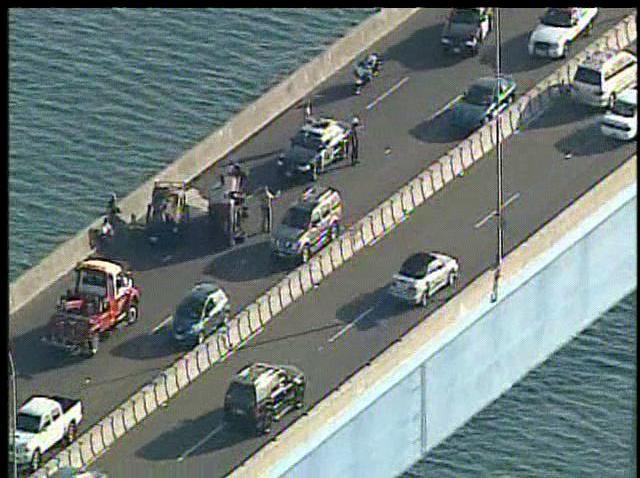 In the center of the Coronado Bay Bridge, two cars overturned in the middle of rush hour traffic, bringing traffic leaving Coronado to a halt.
Around 4:15 p.m. Tuesday, California Highway Patrol officers received the report that two vehicles overturned blocking all lanes except the left lane heading east. A Ford Explorer and a Nissan Maxima had collided. One of the cars had a trailer, CHP said
The eastbound lanes were shut down to all traffic near where the old toll booths stood while crews cleaned up a fuel spill and called in three tow trucks to clear away the wreckage.
Traffic started across the bridge again at 5:25 p.m. Even so, the backup from the accident filled the side streets of Coronado according to video shot from a television helicopter.
Injuries to those involved were minor, according to San Diego fire spokesperson Maurice Luque.