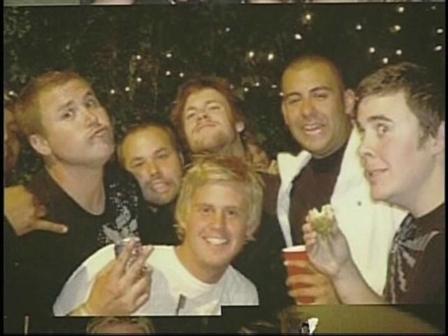 Dane Williams, 23, died almost one year ago in San Diego. The Orange County resident was here working at the Action Sports Retailers convention. His body was found in a City Heights alley on Jan. 29, 2008.
Williams' death has been a mystery. Police have few clues and no answers, but his family refuses to give up hope.
"I feel I've done Dane an injustice and he's such a healthy vibrant kid and to not even know how he died or why or who he was with, it's just, kind of a nightmare," said his mother Valen Williams.
On Saturday Dane Williams friends and family were back in San Diego passing out fliers and talking to people near the San Diego Convention Center.
"I'm trying not to blame anybody or hold anyone responsible. I need to have answers. We need to know how does this happen in San Diego," said Williams' cousin Jason Marsh.
Dane Williams was last seen leaving the Hard Rock hotel in the Gaslamp district on Jan. 26, 2008. Surveillance tape captured him leaving about 2 a.m. and walking towards his hotel nine blocks away. Three days later, his body was found was in a City Heights alley wrapped in a blanket and beanie cap that didn't belong to him.
"Somebody took the time to put that blanket on him, somebody took the time to put the cap, somebody took the time to drop his body off in an alley. We need to know how, why and how did he die," said Marsh.
A reward fund has grown to $20,000 for any information leading to an arrest in the case.
"It's very frustrating. I don't know if you'll ever have resolution or closure. I don't know if there's such a thing, but I really believe you can begin to go through that grieving period. We're still wondering what the heck happened," said Valen Williams.