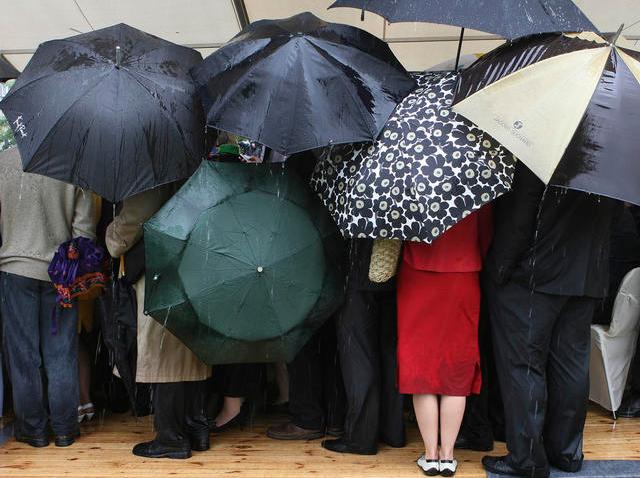 We've got rain, snow and possible thunderstorms on the way. Before you dismiss this is as just Southern California media over hyping regular rain, keep in mind that both the National Weather Service (NWS) and the U.S. Coast Guard are issuing alerts.
A Pacific storm coming in from the northwest is expected to impact San Diego County Wednesday night and Thursday.
The NWS advises we could see thunderstorms and mountain snow as low as 4000' as well as strong winds in the mountains and deserts. Hail and funnel clouds are also possible.
In an advisory for beachgoers and boaters, the U.S. Coast Guard (USCG) urged caution when venturing out to sea.
The USCG news release warned that the storm would bring wind, periods of heavy rain, thunderstorms possible waterspouts and high surf.
Boaters are urged to stay docked in harbor when these conditions are present, according to the USCG. If travel is necessary, boaters should make sure they pack the proper floatation devices for all passengers, pack immersion suits for all passengers as the water will be cold, check conditions before leaving and file a itinerary with a friend or neighbor.
Even the strongest swimmers can quickly be overtaken by the power of the sea, especially when cold-water temperatures are factored in, the release stated.